Graphic Communication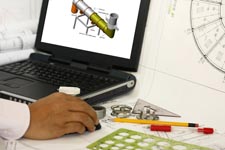 Our National Qualifications in Graphic Communication develop skills in graphic communication techniques, including the use of equipment, graphics materials and software, and build challenging, coherent and enjoyable journeys for learners through all levels. Combining elements of recognised professional standards for graphic communication with graphic design creativity and visual impact, the Courses also provide flexibility and choice in the use of manual and computer-aided graphics.
Available at the following levels:
Graphic Communication common questions
Where can you take this course?