Media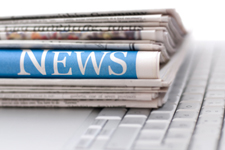 Our National Qualifications in Media provide learners with opportunities to develop theoretical knowledge of the media and their ability to create media content.
Learners who undertake these Courses will develop their media literacy skills and their knowledge of the key aspects of media literacy, as they learn to create media content that is planned and researched, fulfils a specific purpose and is appropriate to the context and target audience. They will also develop their knowledge and understanding of the wider role that media plays in society, and develop an appreciation of the opportunities and challenges that occur in the media industry.
Available at the following levels:
See also:
Media common questions
Where can you take this course?