Higher ESOL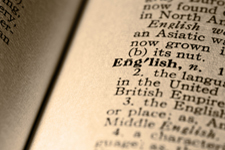 This Course is valid from August 2014.
The Higher ESOL Course develops the skills of reading, writing, listening, and speaking, in order to understand and use English for learners whose first language is not English. As learners develop their language skills, they will be able to process information more easily, apply knowledge of language in practical and relevant contexts, and gain confidence to undertake new and more challenging tasks in a variety of situations.
Qualification content and delivery tools
The documents on this page are for teachers and lecturers.
Learners studying this qualification may also find the documents useful.
The 'Related information' panel on this page contains information that applies to all new National Qualifications in this subject.
Use the tabs below to open each section individually. Alternatively you can view allhide all the sections.
Mandatory information
Course Specification
This explains the overall structure of the Course, including its purpose and aims and information on the skills, knowledge and understanding that will be developed.
Course Assessment Specification
This explains the structure of the Course assessment; including the type and method of assessment. It also includes information on Course coverage.
Unit Specifications
These provide an outline of what each Unit will cover within the Course and detail the Outcomes and Assessment Standards.
Advice and guidance
Course and Unit Support Notes
These provide advice and guidance for teachers/lecturers on learning, teaching and assessment within the Course and its Units.
Assessment support
Assessment overview
SQA is developing Course and Unit assessment support for every new Higher Course. This assessment overview outlines what Course and Unit assessment support materials will be produced, and when these will be available.
Specimen Question Paper and Marking Instructions
These illustrate the standard, structure and requirements of the question papers learners will sit. These also include marking instructions.
Coursework information
General assessment information provides instructions for the conduct of coursework, an overview of the assessment task, evidence to be gathered and general marking instructions.
Coursework assessment tasks provide the live assessment task, including marking instructions and instructions for candidates. Teachers/lecturers can access these confidential documents through their SQA Co-ordinator.
Unit Assessment Support
These documents contain details of Unit assessment task(s), show approaches to gathering evidence and how the evidence can be judged against the Outcomes and Assessment Standards. Teachers/lecturers can arrange access to these confidential documents through their SQA Co-ordinator.