Candidate registration guide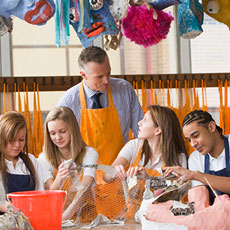 Find out how to register, enter and result your candidates in order to ensure accurate and timely certification.
Adding a new candidate
To register a candidate you must provide:
candidate's name
date of birth
gender
address (which certificate delivered)
On receipt of this SQA will allocate a Scottish Candidate Number (SCN). All candidates should only ever have one SCN where all the candidates' achievements will be recorded. If when registering your candidate we find a candidate with similar details existing on our database already we will report this back to you as a possible match. You will then be responsible for checking if the candidate record we already hold is or is not your candidate.
If you find a candidate on our database with more than one SCN you can request that these records are merged.
Where a candidate is under 16 and enrolling for a group award at a college or education training provider (ETP) you should obtain the SCN from the candidate's school and complete a Candidate Registration Update Form (174 KB) and send it to candidate.records@sqa.org.uk for SQA to process. SQA will activiate the SCN which will then appear on SQAC/Navigator, allowing you to process their enteries.
Adding a qualification
To add qualifications and create entries for your candidate you must provide:
candidate's SCN
date of birth
individual qualification code
estimated date of completion
All SQA qualifications are allocated a 4+2 digit code and it is important when making entries that both the group award and/or individual unit codes are submitted.
For units the maximum completion date can be 2 years in advance for group awards it is 4 years in advance. The exception to this is for SVQ courses which can have a maximum completion date of 5 years in advance.
All entries should be submitted prior to the qualification's finish date. If in exceptional circumstances you need to enter a finished qualification you should complete an EC02 form (116 KB) and email this to candidate.records@sqa.org.uk. Please include in the email the reason why the candidate was not entered prior to the finish date and confirmation that you still have the candidate portfolio available for external verification. We will then present this information to our regulatory body and notify you of the final decision.
Results
To result a candidate you need to supply
candidate's SCN
date of birth
individual unit code
completion date and the result
Results are only required for the individual units not group awards. Once all the contributing units have been achieved we will evaluate the group award and issue a certificate.
Only final results should be submitted however if you need to amend a result, please do so using SQA Connect.
Certification
Certification takes place continuously throughout the year.
Candidates will only be issued with a unit certificate if there are no other open entries on their record.
From December 2016 we will be certificating Units only twice a month.
Replacement Certificates
If your candidate's details change (eg name or address) it is important that you update this as soon as possible to ensure accurate certification. If the candidate is making a change to their name, you should ask the candidate to provide legal documentation such as birth certificate, driving licence or passport to support the request. Charge will be made for any certificates that need to be reissued due to incorrect candidate information.
Contact