Principles and Practice of the Cremation Process Award SCQF level 5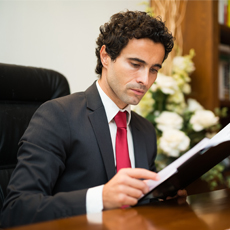 The National Workplace Award in Principles and Practice of the Cremation Process at SCQF level 5 will develop knowledge and skills in areas such as Background Theory, Pre-start Checks, Coffin Charging, Cremation Process, Infant/Baby Cremation, Raking Down, Reduction of Ashes, Abatement Plant, Chapel Attendant and Strewing of Ashes.
Achievement of this award is nationally recognised.
This qualification covers areas such as basic legislation relevant to the cremation/abatement process, retrieval, reduction and disposal of ashes, and the role of crematorium chapel/service room personnel.
The refresher unit covers the same subject areas and can be completed when learners need to keep up with current practice.
This qualification is available through SQA local authority approved centres.
Use the tabs below to open each section individually. Alternatively you can show allhide all the sections.
Why deliver this qualification
This award is open to all learners, regardless of age, academic experience, or ability.
Centres have the flexibility to choose the delivery method that suits their circumstances and their learners.
The award can be used to offer a progression pathway to other qualifications (see Progression).
Who does this qualification suit
The National Workplace Award in Principles and Practice of the Cremation Process at SCQF level 5 is suitable for:
people in employment who wish to enhance their career prospects
Access
Entry is at the discretion of the centre.
No specific knowledge is required to undertake this award.
Progression
The award may provide progression to:
Other Industry Specific Qualifications — Institute of Cemetery and Crematorium Management (ICCM), and Federation of Burial and Cremation Authorities (FBCA)
Further study, employment, and/or training
Approval
Centres interested in offering this qualification require to come forward for approval and should contact SQA's Business Development Team for guidance.
Assessors and verifiers must be able to meet SQA's general requirements for technical/occupational competence as outlined in the Systems and Qualification Approval Guide. The specific delivery requirements are set out in the assessment strategy and guidance document.
How to assess
Each individual unit specification gives detailed information on the evidence requirements and approaches to assessment for each unit.
Awards are not graded.
Assessment can take place at appropriate points as candidates progress through the tasks within the units. Evidence of assessment can be presented in a format which best suits the individual candidates and the activities being undertaken.
Evidence can include written records, e-mails, assessor records, diaries, videos, or recordings of interviews or photographs.
Where can you take this course?
Qualification content and delivery tools
Information about the qualification(s)
Qualification Structure
Group award code: GP3N 45 (3 SCQF credit points)
Refresher award code: GP3P 45 (1 SCQF credit point)
The National Workplace Award in Principles and Practice of the Cremation Process at SCQF level 5 consists of 1 mandatory unit: J1FB 45 (3 SCQF credit points). The refresher unit: J1FC 45 consists of 1 SCQF credit point and should not be completed until unit: J1FB 45 has been achieved.
Information about delivery, assessment, quality assurance and support material