Award Mental Health and Wellbeing SCQF level 6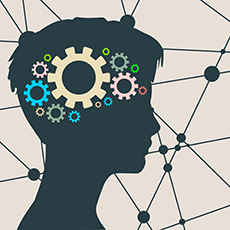 The Award in Mental Health and Wellbeing at SCQF level 6 aims to:
reduce stigma surrounding mental health
create resilience by giving young people healthy-coping strategies
raise awareness of the impact of mental health on behaviour
dispel myths surrounding mental health
promote understanding of experiences and behaviours that can affect mental health
help individuals to make the right choices
understand the impact of social media and the internet on mental health and wellbeing
This Award is available through schools, colleges and training providers.
Use the tabs below to open each section individually. Alternatively you can show allhide all the sections.
Why deliver this qualification
Half of mental health problems in adulthood begin before the age of 14, and by the time they are 16 roughly three children in every class will experience a mental health problem. When it comes to finding help for mental health only a quarter of young people know where to go.
In addition, the stigma attached to mental health frequently can stop individuals from seeking help because they feel embarrassed or are fearful of being judged.
This qualification therefore aims to address gaps in knowledge and to improve understanding of mental health.
The Awards in Mental Health and Wellbeing support the Scottish Government's Mental Health Strategy 2017-27. Its guiding ambition for mental health is simple but, if realised, will change and save lives:
'We must prevent and treat mental health problems with the same commitment, passion and drive as we do with physical health problems.'
Delivery
This Award can be offered in the following modes:
full-time
part-time (for example, day-release)
open and distance learning
infill into existing classes
evening provision
Who does this qualification suit
This Award is suitable for:
learners who are at school or who may have just left school
mature candidates who may have been out of education for a long period of time
individuals who are currently in employment and wish to obtain a formal qualification
learners who want to study at a pace and style that they determine
employees who want to improve their knowledge and understanding of mental health and wellbeing
individuals who are seeking national recognition of their achievements
employers who wish their employees to take part in short, continuing professional development courses
Access
Entry is at the discretion of the centre.
Progression
The level 6 award could provide progression to:
SCQF level 7
an HNC in Health and Social Care
employment in the care sector
This Award provides opportunities to develop:
Core Skills (which underpin all National Certificates)
transferable skills
Approval
Centres with devolved authority for approval should use their own internal approval process.
Assessors and verifiers must be able to meet SQA's general requirements for technical/occupational competence as outlined in the Systems and Qualification Approval Guide.
Those delivering the qualification are required to have a relevant qualification in Mental Health and Wellbeing or Psychology at SCQF Level 7 or above. It is also recommended that those delivering have experience of working within the sector.
How to assess
Each unit specification gives detailed information on the evidence requirements and approaches to assessment for each unit.
Where can you take this course?
Ushare open learning resources
Qualification Structure
Group award code: GV2V 46
The Award in Mental Health and Wellbeing at SCQF level 6 consists of four mandatory units (24 SCQF credit points).
For details of the units making up the Mental Health and Wellbeing Award, please refer to the qualification structure.
Group Award Specification
Mental Health and Wellbeing Awards blog