SVQ Jewellery & Design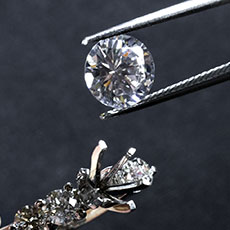 SQA's portfolio of SVQ qualifications in jewellery manufacturing and design includes both competence and knowledge based qualifications at SCQF levels 3, 5, and 6.
The various SVQs at level 2, 3, and 4 in jewellery and design are designed to develop the practical skills and knowledge required to cover the key areas within the Jewellery industry.
The qualifications are based on National occupational standards for this industry and have been designed in partnership with the Creative and Cultural Skills to ensure relevance to the sector.
Please follow the links below to take you to specific SVQ Jewellery pages.
Important information: As of 1 September 2016, all SVQs with an established SCQF level no longer include the SVQ level in their titles. Please note that our web pages and documents will gradually be updated over time as the SVQs are reviewed, so may still contain the existing titles. More information on SCQF levels can be found on our SCQF web page.