Steps to Work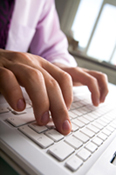 The Steps to Work Award fills an identified gap in the education of vulnerable, disengaged and hard to reach young people. Available at SCQF levels 2, 3 and 4, it provides a stepping stone for some learners between school, further education, training and employment.
The Award aims to develop self-esteem, self-awareness and self-confidence. Learners are encouraged to engage in learning by focusing on an area that interests them. Through practical activities, Learners can develop employability skills and self awareness to help them recognise their own strengths and the contribution they can make to society. This qualification is available in schools and colleges.
Features of the award
Flexible in size and structure.
Capable of capturing achievement in smaller chunks of learning.
There is no Course assessment — assessment focuses on the Units.
It is SCQF levelled.
The Award is ungraded
To achieve the Award, learners must successfully complete a minimum of one credit from each of two sections.
Achievement is recognised — the Award appears on the Scottish Qualifications Certificate.
Skills and knowledge can be developed through experience and activity.
Centres can choose activities and methods of delivery that suit the needs of their learners
Allows personalisation and choice
Within the Steps to Work Awards there is a wide range of Units to choose from. This gives centres the flexibility to develop a programme that best suits the needs and interests of their learners.
Use the tabs below to open each section individually. Alternatively you can show allhide all the sections.
Where can you take this course?
Qualification content and delivery tools
Arrangements Documents
Why deliver this qualification?
The Step to Work Award is flexible in size and structure to maximize personalisation and choice. This allows centres to choose activities and delivery methods which best suit their circumstances and candidates.
In this Course, skills and knowledge are developed through experience and activity and assessment focuses on the Units, with no overall course assessment. The Award is ungraded and there is no external assessment.
Achievement of this qualification is nationally recognised
Who does the qualification suit?
The Steps to Work Award is designed to help vulnerable disengaged and hard to reach learners. The flexible nature of the Award also makes it suitable for a wide range of candidates from different educational settings such as schools, colleges, educational training providers, the community or the voluntary sector.
Access
Entry is at the discretion of the centre.
Progression
Candidates may progress to:
further learning
voluntary work
employment
Approval
Centres with devolved authority are eligible to seek approval through their own internal approval process.
Centres without devolved authority will have to come forward for approval and should contact the Business Development Team for guidance in completing the combined CA1/SA1 form.
Assessors and verifiers must be able to meet SQA's general requirements as outlined in the guide to approval.
Unit(s) and delivery tools
Group Award code
SCQF level 3 — G9P0 43 (12 SCQF credit points)
SCQF level 4 — G9RW 44 (12 SCQF credit points)
Whether a learner achieves at SCQF level 3 or SCQF level 4 depends on: the amount of support they receive; their level of participation; their level of understanding; the complexity of tasks carried out; and the level of maturity displayed.
Many of the Units within the Award have an Assessment Support Pack (ASP). These are available to download via SQA's secure website.