Steps to Work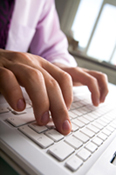 The Steps to Work Award fills an identified gap in the education of vulnerable, disengaged and hard to reach young people. Available at SCQF levels 2, 3 and 4, it provides a stepping stone for some learners between school, further education, training and employment.
The Award aims to develop self-esteem, self-awareness and self-confidence. Learners are encouraged to engage in learning by focusing on an area that interests them. Through practical activities, Learners can develop employability skills and self awareness to help them recognise their own strengths and the contribution they can make to society. This qualification is available in schools and colleges.
Features of the award
Flexible in size and structure.
Capable of capturing achievement in smaller chunks of learning.
There is no Course assessment — assessment focuses on the Units.
It is SCQF levelled.
The Award is ungraded
To achieve the Award, learners must successfully complete a minimum of one credit from each of two sections.
Achievement is recognised — the Award appears on the Scottish Qualifications Certificate.
Skills and knowledge can be developed through experience and activity.
Centres can choose activities and methods of delivery that suit the needs of their learners
Allows personalisation and choice
Within the Steps to Work Awards there is a wide range of Units to choose from. This gives centres the flexibility to develop a programme that best suits the needs and interests of their learners.