Design and Technology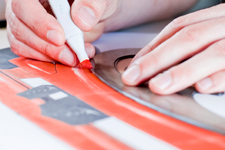 Our National Qualification in Design and Technology provides a broad practical introduction to design and technology.
Learners gain basic skills in designing and communicating a design idea, and explore and amend design ideas through model making and testing - in both product design and engineering contexts. The Course also develops and enhances practical creativity, practical problem solving skills, and an appreciation of safe working practices in a workshop or similar environment.
Available at the following level:
See also:
Where can you take this course?