SQA Maritime Qualifications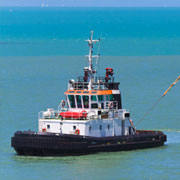 SQA is recognised as the awarding body of choice by the UK maritime industry. We engage extensively with all areas of the sector, working with trade and regulatory bodies to ensure our qualifications are relevant and meet the needs of employers.
We work closely with a number of representative bodies across the Marine and Maritime sector including the Maritime Skills Alliance (MSA), the Maritime and Coastguard Agency (MCA), the British Maritime Federation, the Royal Yachting Association and the Merchant Navy Training Board.
The Maritime and Marine industries are responsible for generating almost 200,000 jobs across some 7,000 businesses in the UK. We work to ensure those employed within the maritime sector have the right set of skills, knowledge and training to meet the standards expected by the industry.
Careers At Sea
Maritime Skills Alliance
Progressive qualifications
We work with representatives from across the industry, along with employers and training providers to develop high quality, flexible and relevant qualifications and assessments that capture the skills, knowledge and training demanded by the industry.
Furthermore, our customers have the opportunity to tailor the qualifications they offer to meet their local requirements through our bespoke Customised Awards option.
Enabling success
We have a diverse portfolio of qualifications, providing certification for all levels across the industry from entry level qualifications in Maritime Studies right through to Professional Development Awards in Marine Management and Nautical Science.
All SQA qualifications are credit rated on the Qualifications and Credit Framework (QCF) in the UK and the Scottish Credit and Qualifications Framework (SCQF) in Scotland, enabling employers and training providers across these islands to track candidates' accomplishments wherever they were achieved and easily understand the level they have attained in their studies.
Trusted by the sector
SQA has a long, trusted history with the Maritime and Marine industry. We have proactively built relationships with the main bodies in the sector and developed an understanding of how to support their needs. This, combined with our 100 years' experience in qualifications, makes us the sector's trusted partner.
Department for Transport - Maritime Sector
Further Information
Read more information about the Maritime Coastguard Agency (MCA)
Contact Us
Our Business Development Team are all very experienced and are here to support and advise on all aspects of the qualifications. Contact SQA today to find out more about what we can do for you.
Telephone: 0303 333 0330
E-mail: mycentre@sqa.org.uk