Utilities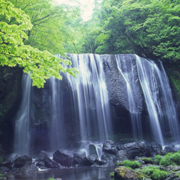 Utilities are the essential services which keep households and businesses around the country running on a daily basis. SQA's qualifications available in this sector provide the relevant knowledge and skills required for the workforce to effectively manage and maintain these services.
From the initial treatments of water to transporting and distributing the water industry includes a range of processes for both (clean water) and (waste water). The waste water process cycle covers disposal, treatment, collection, storage and distribution.
In the UK we have access to high quality water and systems for wastewater. The water industry employ a workforce of 166,500 working to ensure our water is 99.95% compliant with regulatory standards. In order to reach these high standards technical knowledge and expertise is vital.
Regulated water utility companies and non-regulated subsidiary water utility companies (eg involved in construction, engineering, consultancy and laboratory services etc) make up the water industry. The supply chain (eg contractors, manufacturers and suppliers etc) is also a part of this industry. A main focus for the water industry is to increase the quality and capacity of training provision across the UK at all levels.
SQA qualifications within the Utilities sector include: Water Operations, Water Management, Managing and Controlling Process Operations and Water Byelaws Enforcement.
The qualifications are available at different levels and include work based qualifications.
Choose an SCQF level below to see all the SQA qualifications in the Utilities sector.
Choose a SCQF or RQF/CQFW level below to see all the SQA qualifications in the Utilities sector.
SCQF Levels
Level One
Level Two
Level Three
Level Four
Level Five
Level Six
Level Seven
Level Eight
Level Nine
Level Ten
Level Eleven
Level Twelve