Supervised Tooth-brushing in Nurseries and Schools Award SCQF level 6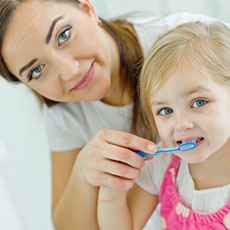 The work-based SCQF level 6 Award in Supervised Tooth-brushing will increase the learner's knowledge and skills concerning the importance of early preventative oral care. Integrated within nursery practice, it also enhances employability prospects.
This award increases awareness of the theoretical components of the Childsmile programme and how this links to Health and Wellbeing.
This award is available through colleges and health boards.
Use the tabs below to open each section individually. Alternatively you can show allhide all the sections.
Why deliver this qualification
This award introduces staff to supervised tooth-brushing within the workplace. It covers the broader aspects of the Childsmile Programme, the ethos of 'An Action Plan for Modernising and Improving NHS Dental Services' (2005) and the importance of establishing a good oral health routine early in life.
The qualification is available through SQA approved centres with work-based employer engagement.
This award will be available to individuals across Scotland and should be delivered in an accessible and flexible manner without any candidate being disadvantaged due to their geographical location or other structural factors. The delivery mechanisms adopted for each approved centre should be flexible and adopt a widening access approach to recruiting candidates.
Who does this qualification suit
Learners are likely to be trainee nursery practitioners. Other learners may include qualified nursery practitioners, early years' workers, managers, teachers or others working within nursery or school settings who may supervise children.
Access
Learners should be able to show that they have some knowledge and/or experience of working with children in an early years' setting. They will also require to undertake a practical placement in a nursery or school.
As with all SQA qualifications, entry is at the discretion of the centre.
Progression
Successful candidates may progress to:
Approval
Centres with devolved authority for approval should use their own internal approval process.
Centres without devolved authority require to come forward for approval and should contact SQA's Business Development Team for guidance.
Assessors and verifiers must be able to meet SQA's general requirements for technical/occupational competence as outlined in the Systems and Qualification Approval Guide.
How to assess
This unit must be assessed in accordance with the current National Tooth-brushing Standards.
The qualification will be assessed using open-book assessment questions to ensure the standard is maintained. There is a candidate portfolio which complements the award.
Where can you take this course?
Qualification content and delivery tools
Information about the qualification(s)
Qualification Structure
Supervised Tooth-brushing in Nurseries and Schools comprises one unit:
Supervised Tooth-brushing in Nurseries and Schools (HG7A 04).
Group award code: GL9E 46
National Occupational Standards
Unit information for this qualification is available on our Unit Search.
Assessment Guidance