Appeals 2021 - Information for learners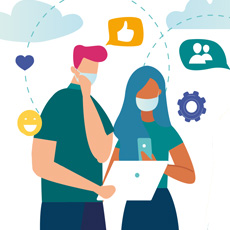 Appeals outcomes
We will issue outcomes of appeals to schools, colleges and training providers during the week of 25 October. They will tell you the outcome of your appeal.
If there has been a change to any of your grades, SQA will issue you with a replacement certificate later in the year.
Our frequently asked questions provide more information on the 2021 appeals process.
Alternative certification model
As a result of the disruption caused by the COVID-19 pandemic, and the cancellation of exams, an alternative certification model was developed to decide your National 5, Higher and Advanced Higher results.
An appeals service, was the fifth and final stage of the model.
What you need to know
Find out more about the appeals service for National Qualifications in 2021.