Adult Learning and Transition Award SCQF level 1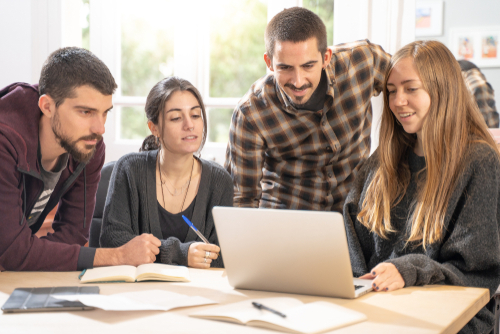 The Adult Learning and Transition Award at SCQF level 1 will develop knowledge and skills in areas such as relationships, learning environments and physical maturity. Candidates can specialise in improving their communication skills, the world of work, or food preparation and other lifeskills.
This qualification is available through schools, colleges, community organisations and volunteer-involving organisations (VIOs).
Use the tabs below to open each section individually. Alternatively you can show allhide all the sections.
Why deliver this qualification
Achievement of this Award is nationally recognised.
This Award has a wide potential market. It is open to all candidates, regardless of age, academic experience or ability.
Centres have the flexibility to choose the delivery method which best suits their circumstances and their candidates.
The Award can be used to offer a progression pathway to other qualifications (see Progression).
Who does this qualification suit
The Adult Learning and Transition Award at SCQF level 1 is suitable for:
S3–S6 pupils
school leavers
college students
Access
Entry is at the discretion of the centre.
No specific knowledge is required to undertake this Award.
Progression
The Award may provide progression to:
Personal Achievement Awards (level 2)
Personal Development (level 2)
Approval
This award and all units within the award are auto-approved.
Centres without auto-approval will need to come forward for approval and should contact SQA's Business Development Team for guidance.
How to assess
Each unit specification gives detailed information on the evidence requirements and approaches to assessment for the unit.
Awards are not graded.
Each unit is assessed separately and requires the candidate to produce evidence that meets the assessment standards. In most cases at National 1 level, candidates will need some form of support.
Assessment can take place at appropriate points as candidates progress through the tasks within the units. Evidence of assessment can be presented in a format which best suits the individual candidates and the activities being undertaken. Evidence can include any of the following: assessor records (observation checklists), videos, audio recordings and photographs.
Assessment support packs (ASPs) for all units are available to download from SQA's secure site.
Where can you take this course?
Qualification Structure
Adult Learning and Transition Group award codes:
Bronze Award GT12 41 (12 SCQF credit points)
Silver Award GT14 41 (24 SCQF credit points)
Gold Award GT15 41 (36 SCQF credit points)
The Bronze Award consists of 1 mandatory unit (6 SCQF credit points) and 1 optional unit (6 SCQF credit points).
The Silver Award consists of 2 mandatory units (12 SCQF credit points) and 2 optional units (12 SCQF credit points).
The Gold Award consists of 3 mandatory units (18 SCQF credit points) and 3 optional units (18 SCQF credit points).
See the group award specification for the full list of mandatory and optional units.
Group Award Specification