Diploma Digital Application Support SCQF level 6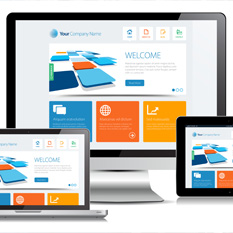 The Diploma in Digital Application Support at SCQF level 6 provides learners with a qualification that will demonstrate that they can troubleshoot and solve problems using a range of different application software packages appropriate to the business context in which they are working.
The Diploma at SCQF level 6 is a broad-based qualification allowing some scope for specialisation in structured data processing, web or multimedia applications or helpdesk application support. It covers areas such as developing personal and team effectiveness using IT; health and safety in IT and telecoms; understanding the potential of IT; digital information management; digital communications; digital network environments; and optimising IT system performance.
This is a substantial qualification of 60 credits. It is available through colleges, employers and training providers.
Use the tabs below to open each section individually. Alternatively you can show allhide all the sections.
Why deliver this qualification
The Skills Development Scotland Skills Investment Plan (2014) for ICT and Digital Technologies sector identified increased demand for technology skills across a range of sectors. Overall the number of people employed in ICT and digital technology roles is forecast to increase by 15% to 84,000 by 2020. The increasing adoption of digital technologies by businesses in other sectors creates significant job opportunities and drives increased demand for skills in relation to the use of ICT.
The diploma enables the learner to demonstrate both underpinning knowledge and performance evidence of competence in a specialist vocational area.
This qualification is based on the most current version of National Occupational Standards for IT users, defined by The Tech Partnership sector skills council (SSC). Embedded within this are units from the old SVQ (ITQ) framework at Level 3 (SCQF level 6) where they have not been superseded.
Learners can progress to a range of courses at a higher level including an HNC/D in Computing or a related area, allowing centres to retain or build student numbers.
The diploma can be offered within a workplace environment. The evidence demonstrating achievement of the qualification can be assessed within a workplace environment or, where simulation is used, within a realistic working environment.
This Diploma is a part of the Modern Apprenticeship in Digital Applications at SCQF level 6 developed by the Tech Partnership.
Who does this qualification suit
This diploma is suitable for:
learners who may have just left school
mature learners who may have been out of education for some time
individuals who are currently in employment and who wish to obtain a formal qualification
school and college learners who have completed PC Passport at SCQF level 5 during their full-time education
employers who wish their employees to obtain short, continuing professional development courses
individuals working in offices in large organisations across all industry sectors acting as the 'expert' in application software, devising solutions and providing help and support to colleagues to relieve the pressure on the technical IT helpdesk
people working in IT helpdesks with specific responsibility for end-user application support
people in smaller businesses without an on-site IT function, taking responsibility for setting up systems, users and day-to-day troubleshooting
individuals who are responsible for working with third-party IT service providers
Access
Entry is at the discretion of the centre.
Progression
No prior qualifications are required to undertake this qualification, although experience in, or knowledge of, the subject would be an advantage.
The Diploma in Digital Application Support at SCQF level 6 could provide progression to:
an HNC/HND in Computing or a related area
a PDA in Desktop or Computer Support
employment in the IT sector
Approval
Centres with devolved authority for approval should use their own internal approval process.
Centres without devolved authority will have to come forward for approval and should contact SQA's Business Development Team for guidance.
Assessors and verifiers must be able to meet SQA's general requirements for technical/occupational competence as outlined in the Systems and Qualification Approval Guide.
How to assess
Assessment of this award will be through a series of theoretical and practical assessments or tasks. Some assessments will be carried out under supervised open-book conditions, others under supervised closed-book conditions.
Each individual unit specification gives detailed information on the evidence requirements and approaches to assessment for each unit. All units (unless otherwise specified) may be assessed using any method, or combination of methods, which clearly demonstrates that the learning outcomes and assessment criteria have been met.
Learners must complete real work activities for work-based units in order to produce evidence to demonstrate they are occupationally competent. Simulation will be an allowed assessment method for some of the Units. When simulation is used, assessors must be confident that the simulation replicates the workplace to such an extent that learners will be able to fully transfer their occupational competence to the workplace and real situations.
Where can you take this course?
Qualification content and delivery tools
Information about the qualification(s)
Qualification Structure
Group award code: GL2K 46 (SCQF level 6 — 60 SCQF credit points)
Diploma in Digital Application Support at SCQF Level 6 (41 KB)
The Diploma in Digital Application Support at SCQF level 6 qualification consists of seven mandatory Units (36 SCQF credits).
Units from different levels can be used within a qualification subject to the overall SCQF qualification levelling rules. In addition, a minimum of 60% of the credits achieved must be at the qualification level. Where a family of units exists at more than one level (eg Using Collaborative Technologies 2, Using Collaborative Technologies 3), only one of them may be included.
National Occupational Standards
Unit information for this qualification is available on our Unit Search.
Information about delivery, assessment, quality assurance and support material
Assessment strategy
Assessor's guidelines
Candidate Guidance and Portfolio
Qualification Verification Summary Reports