Health and Safety in a Construction Environment Award SCQF level 4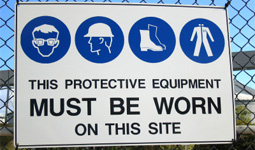 The SQA Award in Health and Safety in a Construction Environment at SCQF level 4 will develop the necessary knowledge required to progress on to complete the assessment to gain the CSCS Green Card.
Achievement of this Award is nationally recognised. It is available through colleges and training providers.
Use the tabs below to open each section individually. Alternatively you can show allhide all the sections.
Why deliver this qualification
This Award has a wide potential market.
It is open to all learners, regardless of age, academic experience or ability. Centres have the flexibility to choose the delivery method which best suits their circumstances and their learners.
The Award can be used to offer a progression pathway to other qualifications (see Progression).
Who does this qualification suit
The Health and Safety in a Construction Environment Award at SCQF level 4 is suitable for:
school leavers
college students
trainees preparing for employment
Access
Entry is at the discretion of the centre. No specific knowledge is required to undertake this Award.
Progression
The Award may provide progression to a range of qualifications at SCQF Level 5 and above, including Operative and Craft SVQs.
The Award can lead to employment within the Construction industry.
Approval
Centres with devolved authority for approval should use their own internal approval process.
Centres without devolved authority require to come forward for approval and should contact SQA's Business Development Team for guidance.
Assessors and verifiers must be able to meet SQA's general requirements for technical/occupational competence as outlined in the Systems and Qualification Approval Guide.
Assessors need to hold or be working towards an acceptable Assessor qualification. As the assessment is completed on-line there is no need for a named or qualified Internal Verifier.
The assessors must have occupational experience within the construction sector and have experience of the Health & Safety requirements of this qualification. If an assessor is in possession of CSCS or has previously delivered the CSCS training, this is acceptable.
Assessors must have a clear understanding of the assessment requirements of this qualification and its specific unit assessment demands.
A construction related Health & Safety Qualification is required along with appropriate CPD.e.g NEBOSH, IOSH, CCNS Safety Passport, CIEH.
Note: the qualifications named above are examples of acceptable qualifications, evidence of CPD of the qualification in also required.
How to assess
The Unit specification gives detailed information on the Evidence Requirements and approaches to assessment for the Unit.
The Unit requires the candidate to pass a multiple-choice question paper.
Assessment must be undertaken using our SOLAR platform.
For further information, please see links below or contact your regional manager.
Where can you take this course?
Qualification Structure
Qualification Verification Summary Reports
SQA Connect Process
Update to SOLAR – SQA Connect process
Candidate data relating to this qualification is now automatically transferred between SQA Connect and SOLAR.
This means that – instead of having to enter candidate details on both SOLAR and SQA Connect – you will only have to enter candidates details once, on SQA Connect. The details are then automatically transferred to SOLAR.
Likewise, once candidates have completed the assessment on SOLAR, the results automatically pass to SQA Connect without the need for any further input from you.
Information is transferred between SQA Connect and SOLAR hourly – so you may need to wait up to an hour for updated candidate details to display on SOLAR, and for results to appear on SQA Connect.
What do I need to do?
You must use SQA Connect to enter candidates for this qualification, or to update any candidate details.
You must not create or update any candidate details directly in SOLAR, as this may result in errors processing the candidate's result.
Support
If you need support or information on SOLAR you can contact the Digital Services Support Helpdesk. There are several ways you can contact the team:
Our helpdesk is available from Monday to Friday between the hours of 9 am and 5 pm. Any breaks in this service will be noted in the 'Latest updates' section on the homepage of the SOLAR website.
If you need support on SQA Connect with regards to your candidate data, you can contact the Centre Support Team. There are several ways you can contact the team: