Industry Insights - Conveyancing and Property Law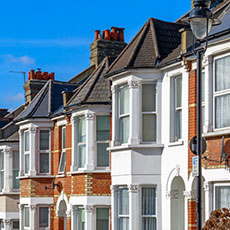 It is commonly understood that businesses need to adapt in order to grow and survive in the marketplace, and the property law sector is no different in this regard. New tools and digital technologies are often at the forefront of change for organisations, but there are other factors that conveyancing and property law businesses should consider when planning for the future. For example, according to a survey carried out in May 2017, 62% of conveyancing practitioners anticipated increased work volumes in the 12 months to follow (IRN Research 2018). It is vital, therefore, to ensure that staff have the skills required to cope with an increase in workload.
We've pulled together the top issues impacting the property law sector in 2019 and beyond to provide you with an understanding of where the sector needs to invest in order to remain competitive and progressive.
Downlaod our conveyancing and property law marketing report (0.96 MB)