PDA Developing Professional Practice in Health and Social Care SCQF level 7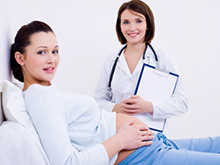 The Professional Development Award (PDA) in Developing Professional Practice in Health and Social Care at SCQF level 7 will equip support workers with the knowledge, specialist skills and values to enable them to improve their professional practice.
It is suitable for hospital-based support workers and community-based support workers. Communication and inter-professional working is central to this PDA, which offers a choice of Units across five different pathways.
This qualification is available through SQA-approved centres with relevant links to employers.
Use the tabs below to open each section individually. Alternatively you can show allhide all the sections.
Why deliver this qualification
This qualification can be delivered in an accessible and flexible manner without any candidate being disadvantaged due to their geographical location or other structural factors. It is suitable for centres with a widening access approach to recruiting candidates.
Who does this qualification suit
This qualification is suitable for people who currently work as a support worker in a relevant field such as maternity support, children and young person support, health care, mental health or learning disability support.
Progression
There are no articulation agreements attached to this award. For those who wish to undertake further study it may be considered as an entry into a related course of study at college.
Where can you take this course?
Qualification Structure
Group Award code: GJ1T 47
This qualification comprises 32 SCQF credit points at SQCF level 7 and consists of one mandatory Unit and two optional Units from one of five different pathways.
For further information on the structure and Units making up this qualification please refer to the Group Award Specification document (500 KB).