PDA Medical Administration SCQF level 7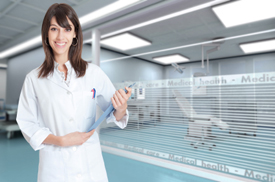 The Professional Development Award (PDA) in Medical Administration at SCQF level 7 provides candidates with the competences required to carry out administrative roles within a medical environment. The competences will meet the needs of both private and public sector medical and health organisations.
This qualification is available through colleges.
Use the tabs below to open each section individually. Alternatively you can show allhide all the sections.
Alternative assessment guidance
This subject will not have alternative assessment guidance for session 2023-24. You should refer to the Group Award/Unit specifications for detailed delivery and assessment information. For general support on delivery and assessment see the HNVQ assessment guidance 2023-24.
Why deliver this qualification
The PDA in Medical Administration equips candidates with the knowledge and/or skills required for employment in an administrative role within a medical/health care environment.
The PDA provides a flexible and manageable qualification for full and part-time candidates. The Units are also included within the HNC and HND in Administration and Information Technology, providing centres with the option of combining classes, and giving candidates the option to progress to the HNC or HND.
The PDA in Medical Administration has been mapped to the NHS Knowledge and Skills Framework. This framework is used to review and develop staff performance. Further information can be found on the Department of Health's website www.dh.gov.uk.
Who does this qualification suit
The PDA in Medical Administration is suitable for:
candidates taking HN Administration and Information Technology with medical options
those who wish to enhance their career prospects in a medical administration role
CPD for those currently employed in a medical administration role
Access
Access to the PDA is at the discretion of the centre. In general, entry should be open to any candidate who can demonstrate, by previous qualifications or experience, a reasonable expectation of successfully completing the PDA.
Progression
Candidates can progress to the HND in Administration and Information Technology/SVQ in Business Administration level 3 depending on their job role.
Approval
Centres with devolved authority are eligible to seek approval through their own internal approval process.
Centres without devolved authority will have to come forward for approval and should contact the Business Development Team for guidance.
Assessors and verifiers must be able to meet SQA's general requirements as outlined in the guide to approval.
How to assess
This PDA is assessed using both open- and closed-book assessments. Assessments may take the form of case studies, practical assignments, investigations or written/oral questioning.
Where can you take this course?
Arrangements Documents
Unit(s) and delivery tools
Group Award code: G8KV 47 (64 SCQF credit points)
SCQF level: 7
Structure
The PDA in Medical Administration consists of two mandatory Units (32 SCQF credit points) and three optional Units (32 SCQF credit points) taken from two groups of optional Units:
Mandatory Units (32 SCQF credit points)
IT in Business: Word Processing and Presentation Applications ¿ F84C 34
Medical Terminology for Administration Staff ¿ FG61 34
Optional Units (from 8 to 16 SCQF credit points)
Hospital Patient Administration ¿ FG65 34
GP Medical Administration ¿FG63 34
Optional Units (from 16 to 24 SCQF credit points)
Legal Protection of NHSS Patient Data ¿ FG6A 35
Creating a Culture of Customer Care ¿H1F0 34
IT in Business: Spreadsheets ¿ HH83 34
IT in Business: Databases ¿ F84X 34
Employment Experience 1 ¿ D7HJ 34
Work Placement ¿ HJ4W 34