Enterprise and Employability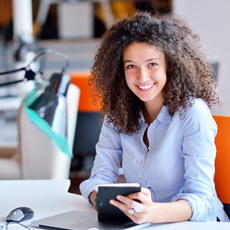 The National Progression Award (NPA) in Enterprise and Employability equips candidates with relevant and transferable skills which can be used in any employment setting, including self-employment.
Available at SCQF levels 4 and 5, the flexible structure and content of the NPA is relevant and desirable to a wide range of candidates. It also meets the principles of Curriculum for Excellence.
This qualification is available in schools and colleges.
Update
Use the tabs below to open each section individually. Alternatively you can show allhide all the sections.
Why deliver this qualification
The NPA in Enterprise and Employability gives centres the flexibility to choose a delivery method which best suits their circumstances and their candidates, while encouraging interdisciplinary delivery.
Achievement of this qualification is nationally recognised.
Who does this qualification suit
This NPA may appeal to a wide range of candidates of varying age and ability, including:
S3 and S4 pupils who may take it as part of the school's vocational programme
pre-vocational pupils planning to leave at the end of S4 or winter of S5
anyone looking to improve their employability and entrepreneurial skills
anyone looking to re-enter the job market or broaden their skills and competences
trainees of national programmes, preparing them to enter the workforce such as Get Ready for Work and Training for Work programmes
Further education establishments may also consider using some or all of the Units within full or part-time college programmes.
Access
Entry is at the discretion of the centre.
Progression
Candidates who achieve the NPA:
increase their employment opportunities due to improved work related skills and qualities
acquire knowledge and skills essential for self employment
improve career progression prospects if already in employment
In addition, candidates may progress to:
SCQF level 5 from level 4
an SCQF level 5 or 6 Personal Development Award
further vocational courses such as Skills for Work
business related awards at SCQF levels 5 and 6
Approval
Centres with devolved authority are eligible to seek approval through their own internal approval process.
Centres without devolved authority will have to come forward for approval and should contact the Business Development Team for guidance in completing the combined CA1/SA1 form.
Assessors and verifiers must be able to meet SQA's general requirements as outlined in the guide to approval.
How to assess
Assessment is through a range of practical activities, candidate folios, self-evaluation, planning and review.
Assessment Support Packs and NABs can be downloaded from SQA's secure website.
Where can you take this course?
Qualification content and delivery tools
Unit(s) and delivery tools
Group Award code:
SCQF level 4 — G976 44 (24 SCQF credit points)
SCQF level 5 — G9AH 45 (24 SCQF credit points)
Structure of NPA at SCQF level 4
To achieve the NPA at SCQF level 4, candidates must complete one mandatory Unit and some optional Units from both Group A and Group B.
Mandatory Unit
Personal Development: Self and Work — H18P 44
Structure of NPA at SCQF level 5
To achieve the NPA at SCQF level 5, candidates must complete one mandatory Unit and some optional Units from both Group A and Group B.
Mandatory Unit
Personal Development: Self and Work — H18P 45
Arrangements Documents
Offer this qualification