PDA Conduct External Verification of the Assessment Process SCQF level 9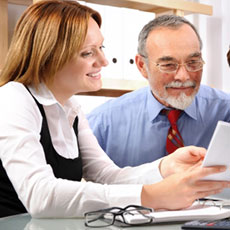 Professional Development Awards (PDAs) extend or broaden professional or vocational skills and are linked to National Occupational Standards. The PDA in Conduct External Verification of the Assessment Process at SCQF level 9 develops knowledge and skills in planning and carrying out external verification events, making external verification decisions and providing feedback, contributing to the effectiveness of the external verification process.
This qualification is only available through the centre which has been awarded a contract to deliver it by SQA.
Use the tabs below to open each section individually. Alternatively you can show allhide all the sections.
Why deliver this qualification
The PDA is designed to meet the needs of those who wish to gain formal recognition for the role they perform as an External Verifier for the Scottish Qualifications Authority (SQA) awarding body.
Who does this qualification suit
This qualification suits those who have been appointed as an External Verifier by SQA.
Access
Verifier-candidates would normally be expected to have a broad understanding of the external verification process and should have an External Verifier contract with SQA prior to embarking on this qualification.
Progression
Lateral progression opportunities exist to L&D12 (FD44 04) Externally Monitor and Maintain the Quality of Workplace Assessment.
Approval
Centres interested in offering this qualification should come forward for approval and contact SQA's Business Development Team for guidance.
Assessors and verifiers must be able to meet SQA's general requirements for technical/occupational competence as outlined in the Systems and Qualification Approval Guide (510 KB). The specific delivery requirements are set out in the Group Award Specification (Arrangements Document).
How to assess
The Unit specification gives detailed information on the Evidence Requirements and approaches to assessment for the Unit.
Verifier-candidates will gain their qualification by providing evidence of planning, conducting and reporting on external verification events. This evidence will be generated by externally verifying qualifications/Units that are assessed in non-workplace contexts.
Where can you take this course?
Qualification Structure
Qualification Verification Summary Reports