PDA in Leadership and Management for Care Services at SCQF level 9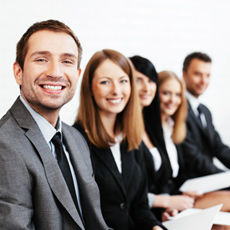 The Professional Development Award (PDA) in Leadership and Management for Care Services at SCQF level 9 has been designed to provide individuals with a range of knowledge, skills and values to enable them to take on the leadership and management challenges facing care services today.
This PDA has been designed to meet the Scottish Social Services Council (SSSC) registration requirements for care managers.
This qualification is available through training providers and colleges.
Use the tabs below to open each section individually. Alternatively you can show allhide all the sections.
Why deliver this qualification
The qualification can be offered at any time — there is no need to follow academic session timescales. Being a workplace qualification, based on up-to-date industry practice, it is therefore of real benefit to candidates and of wide appeal to employers.
Assessment exemplars for the mandatory Units are available from SQA's secure website.
Who does this qualification suit
The PDA in Leadership and Management for Care Services is aimed at candidates who wish to develop their skills, knowledge and understanding of leadership and management roles and tasks across the range of care services in Scotland.
Access
Entry is at the discretion of the centre. This is a work-based qualification, therefore candidates should be in a job role which enables them to provide the required evidence in a working environment.
Providers must ensure that candidates are working at the appropriate level in a care service.
Progression
This award links substantially to the SVQ 4 Leadership and Management for Care Services (G8W8 24) at SCQF level 10 in that it has been designed to provide a substantial amount of the underpinning knowledge and skills for this SVQ. This recognises the sector concern that existing and aspiring managers are finding the jump somewhat daunting from the previous SCQF level 8 awards to the new SVQ 4 award at SCQF level 10. A major purpose of this new PDA is to provide a bridge to facilitate this.
Approval
Centres interested in offering this qualification should come forward for approval and contact SQA's Business Development Team for guidance.
Assessors and verifiers must be able to meet SQA's general requirements for technical/occupational competence as outlined in the Systems and Qualification Approval Guide (510 KB). The specific delivery requirements are set out in the Group Award Specification (Arrangements Document).
How to assess
Assessment is of competence, behaviours and knowledge from work practice.
Where can you take this course?
Arrangements Documents
Group Award Specifications
Unit(s) and delivery tools
Group Award code: G9T2 49 (64 SCQF credit points)
SCQF level: 9
Structure
The PDA consists of six mandatory Units (48 credit points) and four optional Units (16 credit points).
Mandatory Units