PDA Brief Interventions for Substance Misuse SCQF level 7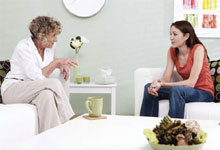 The Professional Development Award (PDA) in Brief Interventions for Substance Misuse at SCQF level 7 is comprised of 1 mandatory HN Unit and 9 SVQ Units (of which 3 are to be selected), eight at SCQF level 7 and one at SCQF level 6. It provides an SQA qualification for those working within the specialism of addictions and related services delivering brief interventions for substance misuse. It has been designed to provide a formal work based qualification to improve professional practice and provide continuous professional development and progression to further, higher and vocational qualification.
Use the tabs below to open each section individually. Alternatively you can show allhide all the sections.
Why deliver this qualification
The PDA in Brief Interventions for Substance Misuse been designed for delivery as a taught course for the Higher National (HN) Unit incorporating reading and self-study and learning gained through application and practice for the three Scottish Vocational Qualification (SVQ) Units. All will be assessed through examples generated by real work experience, reflection and the production of essays.
This award will allow addiction services to develop in line with the rest of the caring professions by having a recognised career and developmental pathway for individuals working with clients within addictions or related fields (ie mental/general healthcare and social care). It will also accredit learning and provide a qualification which formally embraces personal development in the application of learned theory and specialist skills gained in the work setting.
Who does this qualification suit
The PDA is primarily to develop learners within addiction and related services. Eligibility of potential candidates will be at the discretion of the delivering Centre with the proviso that candidates are able to demonstrate learning in a relevant workplace setting to enable holistic assessment. Failure to meet this requirement will affect the ability of learners to satisfy the full assessment requirements for the PDA.
Learners should be employed in an addictions, health, or health and social care setting with a guarantee that they are able to undertake this award and apply learned theories and principles through their practice.
It is recommended that candidates have prior knowledge of basic alcohol, advanced drugs and alcohol brief intervention. It is preferable for candidates to have undertaken courses on infection control — patient contact; Hepatitis C and blood borne viruses; equality and diversity; management of aggression; data protection and information technology security. These courses are currently available in a variety of different formats including e-learning. Candidates must also have access to clinical supervision or health and social care equivalent.
Progression
The Units in the PDA have been mapped against the National Occupational Standards for health and social care. Candidates would have the opportunity of progressing to other PDAs, which could perhaps lead to a full HN qualification or SVQ in Health and Social Care at level 3.
Approval
Centres with devolved authority are eligible to seek approval through their own internal approval process.
Centres without devolved authority will have to come forward for approval and should contact the Business Development Team for guidance.
Assessors and verifiers must be able to meet SQA's general requirements as outlined in the guide to approval.
How to assess
The PDA takes a portfolio building approach to assessment. This is necessary as the Units provide candidates with the opportunity to demonstrate their learning through practice that will be observed and validated. The HN Unit will be assessed through essays and reflective accounts which will provide evidence of knowledge and practice, which may also be used for the three SVQ Units. The SVQ Units will be assessed through direct observation, reflective accounts/professional discussion and product evidence.
Where can you take this course?
Arrangements Documents
Unit(s) and delivery tools
Group Award code: GE7R 47 (32 SCQF credit points)
SCQF level: 7
Structure
The PDA in Brief Interventions for Substance Misuse is comprised of 1 mandatory HN Unit and 9 SVQ Units (of which 3 are to be selected):
Brief interventions for substance misuse FY9M 34
Carry out screening and referral assessment H5V3 04
Help Individuals Address their Substance Abuset Through an Action Plan H5V7 04
Assess and Act Upon Immediate Risk of Danger to Substance Users H5V8 04
Undertake Routine Clinical Measurements FP8N 04
Recognise Indications of Substance Misuse and Refer Individuals to Specialists H5VF 04
Test for Substance Use H5VG 04
Raise Awareness about Substances, their Use and Effects H5VJ 04
Support Individuals who are Substance Users H5VL 04
Supply and Exchange Injecting Equipment for Individual H5VM 04