SVQs in Oil and Gas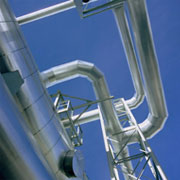 Oil and gas are the lifeblood of the global economy, and Scotland's oil and gas industry will continue to energise the country's future for many years to come. SQA's qualifications for the oil and gas industry have been developed with the industry to ensure they are relevant, even in the face of the most hostile conditions.
Staff have to know exactly how to do their job properly and be able to rely on the person next to them to do the same. SQA qualifications are designed to ensure that everyone is fully competent and can prove their competence.
Many SQA qualifications are offered in partnership with OPITO (for Upstream qualifications) and we have strong links with Scottish employers.
Current qualifications
Lapsing qualifications
Important information: As of 1 September 2016, all SVQs with an established SCQF level no longer include the SVQ level in their titles. Please note that our web pages and documents will gradually be updated over time as the SVQs are reviewed, so may still contain the existing titles. More information on SCQF levels can be found on our SCQF web page.