SVQ in Kilt Making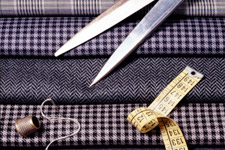 Welcome to the subject homepage for SVQ in Kilt Making.
In this subject homepage, you will find information relating to the structure of each award, the Creative Skillset Assessment Strategy, the Units making up the awards (including Evidence Requirements) and Assessor Guidelines.
We hope that you find this information interesting and useful.
Please note that there is also a feedback form (scroll down to Feedback section) which gives you the opportunity to send us your comments and views on the standards and qualification structures.
Use the tabs below to open each section individually. Alternatively you can show allhide all the sections.
Where can you take this course?
Qualification content and delivery tools
Information about the qualification(s)
National Occupational Standards
Unit information for this qualification is available on our Unit Search.
Structure
Information about delivery, assessment, quality assurance and support material
Assessment strategy
Candidate Guidance and Portfolio
Candidate Recording Forms
There is no SVQ Portfolio currently available.
Candidate Disclaimer for SVQ Portfolio
Qualification Verification Summary Reports
Assessment guidance
Useful Links
Scottish Textiles Academic Group (STAG)

STAG comprises the 14 Universities and Colleges across Scotland who deliver training and skills development for the textiles industry. Their aim is to increase collaboration between institutions and industry and to work in partnership to raise skill levels and contribute to the long-term sustainability and growth of the textiles industry in Scotland. Visit their website to read about opportunities it offers to learners, training providers and employers.