National Qualification Support Teams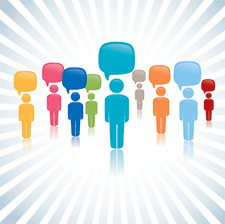 Between September and November 2014 thirty six National Qualification Support Teams (NQSTs) were launched.
NQSTs are stakeholder consultation groups that will provide feedback to SQA on assessment for National Qualifications.
Information on membership of NQST teams
National Qualification Support Teams (NQSTs) will comprise of the relevant SQA Qualifications Manager(s) and Qualifications Officer(s) together with a selection of delivering practitioners* who are actively involved in the delivery of the qualifications covered by the NQST. The selection of delivering practitioners will, where possible, include a representative sample of delivering centres eg geographical spread.
Other representation will be added to the NQST where appropriate. This may include:
Faculty heads/team leaders
Industry or employer representative
HE representative
Exam Team Members/Senior Verifier/Verifier
Sector Skills Council
External Training Provider
Professional body
Other stakeholder representatives, such as Education Scotland, Colleges Scotland and COLEG
As NQSTs are primarily electronic forums supplemented by an annual meeting (in autumn), membership is unpaid and there is no payment for any release from employment. However, there is a personal benefit to being a member of an NQST in terms of continuing professional development and to centres in terms of building a pool of expertise.
* Please note that the previous policy ruling which restricted certain Appointee roles from joining Assessment Panels has been removed for the purpose of NQST membership. This means that all types of Appointees will be considered for nomination to the NQSTs.
Information on the remit of NQST teams
The key aim of a National Qualification Support Team (NQST) is to actively participate in the continuous improvement of SQA's National Qualifications portfolio and to exemplify national standards.
The specific remit of NQSTs is to:
Actively participate in dedicated NQST online forum.
Actively participate in annual NQST meeting.
Monitor, evaluate and communicate issues arising from the delivery, assessment and verification of the National Qualifications portfolio (including practitioner comment on specific Courses/Units raised in letters, emails, comment forms, etc).
Advise and assist in the development of SQA resources/events which exemplify national standards.
Using local intelligence, monitor and feedback on the interest and uptake of National Qualifications and Units, and assist in their promotion to a wide range of external stakeholders including learners.
Liaise with key stakeholders: Education Scotland, Colleges of Scotland, Sector Skills Councils, employers, professional bodies, teachers and learners to maintain and enhance recognition.
Keep abreast of related developments (eg Higher National Qualifications, Curriculum for Excellence, SCQF, occupational standards, relevant progression pathways and qualifications) and advise on potential developments/gaps in the market.
Update relevant SQA committees/groups on activities and progress.
NQSTs will act in an advisory capacity with SQA having final responsibility for all decisions.
List of available NQST Groups
The List of NQSTs groups details the Courses covered by each group. Where there are links between subjects, these have been grouped together in order for members who have an interest in a broad subject area to contribute to discussion across the different Courses.
NQSTs in action
These groups will communicate primarily using dedicated and secure online discussion forums. This will allow SQA Qualifications Development staff to engage with practitioners and stakeholders on an immediate basis as issues arise.
Annual Meeting
Each NQST will also hold an annual meeting which will require members to be released from their centres. This release is not subject to compensation, although necessary travel expenses will be reimbursed. The first meetings were held in autumn 2014.
SQA Data Protection Policy
Vacancies - How to apply
We have vacancies on most of our NQST groups. If you are interested in applying to become a member of an NQST, please firstly seek permission from your head of centre or employer then complete and submit the following NQST Application Form.