PDA Social Sciences SCQF level 8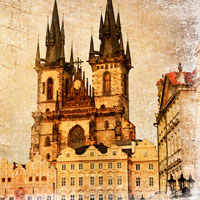 The four PDAs in History, Politics, Psychology and Sociology at SCQF level 8 cover the following specialist skills and high-level transferable skills:
an in-depth understanding of a Social Sciences discipline
a comprehensive understanding of the contribution of a Social Sciences discipline to the modern world and human behaviour
an open-minded, critical and evaluative approach to study
data handling, critical analysis and complex thinking skills
problem solving and research skills
History
In History, learners will discover how to examine and explain major developments within human societies and the impact they have had. Learners will develop an enquiring mind and skills of evaluation. They will use historical sources to support an interpretation, compare and contrast different approaches/responses to events.
Politics
Politics introduces learners to political concepts and theories of the state. Evaluating concepts and applying them to theories is central to an understanding of politics. Political structures and decision making processes will also be covered.
Psychology
In Psychology learners will discover the historical development of psychology since the 19th Century; four of the major schools of thought that have influenced development and the famous psychologists who have shaped the discipline.
Sociology
Sociology, as a discipline, has emerged from a historical context of social change. Learners will develop a sociological imagination and understanding of modern society by applying sociological theories to studies and sociological debates on a range of topics.
This qualification is available through colleges. It has been designed to be delivered as a taught course and will normally be available as a combination of lectures and self-directed study.
Use the tabs below to open each section individually. Alternatively you can show allhide all the sections.
Alternative assessment guidance
This subject will not have alternative assessment guidance for session 2023-24. You should refer to the Group Award/Unit specifications for detailed delivery and assessment information. For general support on delivery and assessment see the HNVQ assessment guidance 2023-24.
Why deliver this qualification
There are four PDAs available at SCQF level 7 (History, Politics, Psychology and Sociology). They have been developed in partnership with further education, higher education and employers and so are fit for purpose.
These four Social Sciences PDAs may be delivered for a variety of reasons:
to widen participation in Social Sciences
to develop further a learner¿s interest in, and knowledge of, one of the Social Sciences disciplines
to allow a learner to acquire a qualification which may enhance their employment or promotion opportunities
to allow a learner to acquire a qualification which could enable them to progress into an HNC Social Sciences award
Who does this qualification suit
The awards are intended for a range of learners. For example, adult returners, sixth year school learners and those not able to commit to a full HN programme.
Access
Entry is at the discretion of the centre. However, it would be beneficial if learners had relevant qualifications, skills and or experience at SCQF level 6.
Social Sciences has a tradition of offering opportunities to applicants without formal qualifications and who may have experienced social exclusion. Centres are encouraged to take into account experience, life skills and potential ability.
Progression
Learners would have the opportunity of progressing to other PDAs at SCQF levels 7 or 8, which could perhaps lead to a full HN qualification in Social Sciences at SCQF levels 7 or 8.
Approval
Centres with devolved authority for approval should use their own internal approval process.
Centres without devolved authority will have to come forward for approval and should contact SQA¿s Business Development Team for guidance.
Assessors and verifiers must be able to meet SQA¿s general requirements for technical/occupational competence as outlined in the Guide to Approval.
How to assess
Each individual Unit specification gives detailed information on the Evidence Requirements and approaches to assessment for each Unit.
Each Unit is assessed separately. Assessment will be a mixture of open book and closed book. Assessment support packs are available for all Units.
Where can you take this course?
Qualification Structure
PDA in History at SCQF level 8 consists of 2 mandatory Units.
Group Award code: GK26 48 (24 SCQF credit points)
PDA in Politics at SCQF level 8 consists of 2 mandatory Units.
Group Award code: GK27 48 (24 SCQF credit points)
PDA in Psychology at SCQF level 8 consists of 2 mandatory Units.
Group Award code: GK28 48 (24 SCQF credit points)
PDA in Sociology at SCQF level 8 consists of 2 mandatory Units
Group Award code: GK29 48 (24 SCQF credit points)
For further information on the Units and structure of these qualifications please refer to the Group Award Specification document.
Group Award Specifications