Introduction to Work Place Skills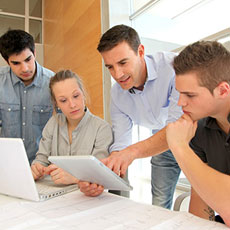 Introduction to Work Place Skills (IWPS) is a qualification for young people aged 16-19 who are preparing for work but who need some support to develop core and employability skills. It includes an employer assessed work experience placement of 150 hours. They can then progress on to other qualifications, such as the Certificate of Work Readiness, further training, education or employment.
Introduction to Workplace Skills includes SQA employability and core skills units: Personal Development: Self and Work; Working with Others; Communication; Numeracy; ICT; supporting the Skills Development Scotland customised unit, Practical Work Place Skills: First Steps.
The award has been SCQF credit rated and levelled at SCQF level 3 and it is suitable for delivery within Stage 2 of the Employability Pipeline.
This qualification is available through colleges and training providers working in partnership with employers.
If your school is interested in taking part and you have the support of your education authority, please get in touch by e-mail at CWR@sds.co.uk.