NPA Tenancy and Citizenship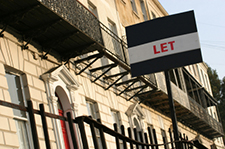 National Progression Awards (NPAs) assess a defined set of skills and knowledge in specialist vocational areas, linked to National Occupational Standards.
Tenancy and Citizenship can be utilised in a variety of settings by a number of providers. The NPA provides candidates with an opportunity to develop skills and knowledge which will help them to understand housing choices, manage their finances and ultimately gain and sustain a tenancy. It also allows the opportunity for the development of skills for life and work, which may enhance opportunities for employment and help candidates to become responsible, contributing citizens.
The qualification is available through schools, colleges, training providers and voluntary organisations.
Kibble NPA Tenancy and Citizenship Event
On Friday 28th June, Kibble ran an event to publicise the NPA Tenancy and Citizenship at their Paisley Campus.
With 25% of all homeless applications under the age of 24 in the year 2017/18, the event was designed to raise awareness of the award in the hope that young people will be offered the course to help prevent youth homelessness, prioritising care-experienced young people about how to move on to independent living.
Speakers included Tom Laurie, Headteacher at Kibble www.kibble.org and Nicky Paton from Link Living www.linkliving.org.uk who attended with young people who have completed the NPA Tenancy and Citizenship:
Link Living Tenancy and Citizenship Award Presentation
Kibble Tenancy & Citizenship Award Presentation
Qualification structure
How to assess
Assessment of this award will be a combination of practical and knowledge assessments under closed- and open-book assessment conditions. It is recommended that centres refer to the assessment and Evidence Requirements for each Unit.
The delivery of the Award is at the discretion of each centre.
Deliver this qualification
Thinking of working with us?
Existing customer?
Where can you take this course?
Why study this qualification
The NPA is suitable for:
people looking to secure a tenancy for the first time
people returning to independent living
people seeking to develop the skills necessary to maintain and sustain their current accommodation
young people preparing to leave their family home
looked after young people preparing to move to independent living
learners who are at school or who may have just left school
Access
There are no pre-entry requirements for this Award. Entry to this Award is at the discretion of the centre.
Employment and progression
The National Progression Award in Tenancy and Citizenship at SCQF level 4 may help candidates to progress towards employment, training or other qualifications. For example:
Personal Finance Award (GA1Y) at SCQF level 4
Skills for Work Course in Financial Services (C220) at level 5
National Certificate in Personal and Vocational Skills (GF99) at
SCQF level 4
Information and Communication Technology (F3GC) Unit at level 5
Wellbeing Award (GF2P) at SCQF level 5
National Course in Hospitality: Practical Cookery (C739) at National 4
Choosing the following Units from the optional section of the Award may enable candidates to move into employment and they may be able to achieve the Employability Award (G9CY) at SCQF level 4:
Preparing for Employment: First Steps (F786)
Building Own Employability Skills (F787)
Responsibilities of Employment (F788)
Dealing with Work Situations (F789)
Qualification structure
Where can you take this course?