PDA Family Learning SCQF level 8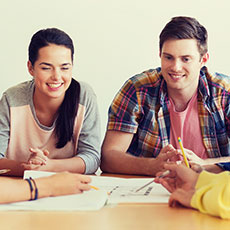 Professional Development Awards (PDAs) extend or broaden professional or vocational skills and are linked to National Occupational Standards. The PDA in Family Learning at SCQF level 8 covers the following high-level transferable skills:
Planning — researching current family learning policy and strategy, identifying learners' needs and effectively planning to meet those needs.
Engagement — using a range of appropriate methods to ensure that all stakeholders, including learners and partners, are fully engaged in the planning of family learning activities.
Evaluation — understanding the importance of self-reflection and gathering and using feedback from all stakeholders to improve own skills and future practice when planning family learning.
This qualification covers areas such as research, planning for family learning activities, budgeting, evaluation and self-reflection.
This qualification may be available through colleges, training providers and some employers. It has been designed to be delivered as a taught course and will normally be available as a combination of workshops and self-directed study.
Use the tabs below to open each section individually. Alternatively you can show allhide all the sections.
Why deliver this qualification
The PDA in Family Learning at SCQF level 8 has been developed in partnership with employers, education and the family learning sector, ensuring that it is fit for purpose.
It will help employers meet skills gaps and provide continuing professional development for staff, while learners will gain knowledge and skills needed for progression in the workplace.
The unit-based structure aids timetable flexibility. The units are 80 hours each and can be delivered on full or part-time basis. Evening or weekend classes may suit the target audience for the PDA.
Who does this qualification suit
The target audience is current family learning practitioners who wish to formalise their knowledge and skills by gaining a nationally awarded certificate, and also professionals from other sectors who are becoming involved in family learning, eg early years, teaching, community work, health care and social care.
Access
Entry is at the discretion of the centre, however, learners are required to be in a role where they will have the opportunity to plan and evaluate family learning activities.
Approval
Centres with devolved authority for approval should use their own internal approval process.
Centres without devolved authority are required to come forward for approval and should contact SQA's Business Development Team for guidance.
Assessors and verifiers must be able to meet SQA's general requirements for technical/occupational competence as outlined in the Systems and Qualification Approval Guide.
How to assess
Each individual unit specification gives detailed information on the evidence requirements and approaches to assessment for each unit.
Units may be assessed individually, however, the PDA has been designed as a programme of learning, so holistic delivery and assessment is recommended.
Where can you take this course?
Qualification Structure
Group award code: GP5T 48 (32 SCQF credit points at level 8)
Structure
The PDA in Family Learning at SCQF level 8 consists of 2 mandatory units
Family Learning: Effective Planning and Engagement: J1NE 35
Family Learning: Facilitating and Evaluating Effective Delivery of Activities: J1NF 35
Group Award Specification