Children Experiencing Domestic Abuse Recovery Co-facilitators Knowledge and Practice (CEDAR) Award SCQF level 6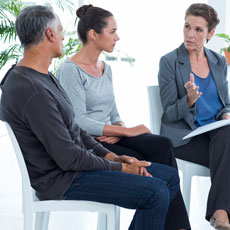 National Work-based Awards are designed to equip learners with the knowledge and skills required for further study or to gain employment.
The Award in Children Experiencing Domestic Abuse and Recovery at SCQF level 6 introduces learners to techniques that are important in the management of the effects of Domestic Abuse and recovery.
This qualification covers areas such as:
Theory and Principles of Children Experiencing Domestic Abuse Recovery
The role of the Co facilitator
Understanding the dynamics of Domestic Abuse
Use the tabs below to open each section individually. Alternatively you can show allhide all the sections.
Why deliver this qualification
The NWA aims to develop the learner's understanding of the dynamics of domestic abuse and help them to be able to apply this when delivering the CEDAR programme content. The learner will also be enabled to develop their skills in being able to link theory into practice in a group setting. Learners will develop their group facilitation skills by co-facilitating either a women's or a children's and young person's CEDAR group, following the nationally-recognised 12-week programme, as well as reflecting on practice and delivery skills.
Who does this qualification suit
This qualification is suitable for a wide range of candidates including:
Candidates in employment who wish to enhance their career prospects
Employers who wish their employees to take part in short, continuing professional development courses
Candidates who are seeking national recognition of their achievements
Access
Entry is at the discretion of the centre.
No prior qualifications or knowledge are required to undertake this qualification.
Approval
Centres interested in offering this qualification will need to come forward for approval and should contact SQA's Business Development Team for guidance.
Assessors and verifiers must be able to meet SQA's general requirements for technical/occupational competence as outlined in the Systems and Qualification Approval Guide. The specific delivery requirements are set out in the Group Award Specification (Arrangements Document).
How to assess
Each individual unit specification gives detailed information on the evidence requirements and approaches to assessment for each unit.
Where can you take this course?
Qualification Structure
Group Award code: GP9K 46 (12 SCQF credit points)
SCQF level: 6
This award consists of
1 mandatory Unit
5 optional units
Group Award Specification