PDA Counselling Supervision SCQF level 11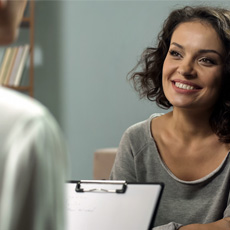 Professional Development Awards (PDAs) extend or broaden professional or vocational skills and are linked to National Occupational Standards. The PDA in Counselling Supervision at SCQF level 11 covers the following specialist skills:
the facilitative role and responsibilities of an effective clinical supervisor
the ethics and sensitivities necessary in supervision
the ability to assess competent practise against standards and deal with serious concerns
This qualification covers areas such as the understanding and the skills needed to enable the supervisee to make successful use of supervision.
This qualification is available through colleges, training providers and some employers. It has been designed to be delivered as a taught course and will normally be available as a combination of workshops and self-directed study.
Use the tabs below to open each section individually. Alternatively you can show allhide all the sections.
Why deliver this qualification
The PDA in Counselling Supervision at SCQF level 11 has been closely aligned with the British Association for Counsellors and Psychotherapists (BACP) Counselling Supervision Training Curriculum and mapped against the UCL National Generic Competence Framework for Counselling Supervision
It will help employers meet skills gaps and provide continuing professional development for staff, while learners will gain knowledge and skills needed for progression in the workplace.
The Unit-based structure aids timetable flexibility. Single credit units are typically 40 hours of learning and they can be delivered on a full-time or part-time basis.
Who does this qualification suit
The target audience is registered counsellors who wish to further their career within the counselling sector.
Access
Entry is at the discretion of the centre, however it is mandatory that learners have a minimum of one-year post-qualification experience and be currently engaged in a counselling supervisory relationship.
For learners intending to work as a counselling supervisor in the context of counselling children and young people - they must be able to demonstrate their experience in counselling the age group they will be supervising.
Learners may benefit from having previously completed the HN units Counselling: Supervised Practice and/or Counselling: Supervision, which provide a perspective of supervision from the viewpoint of the supervisee.
Approval
Centers interested in offering this qualification require to come forward for approval and should contact SQA's Business Development Team for guidance.
Assessors and verifiers must be able to meet SQA's general requirements for technical/occupational competence as outlined in the Systems and Qualification Approval Guide and have the qualifications and occupational experience as specified in the Group Award Specification. Staff involved in the delivery and assessment of the units contained in this PDA should be registered counsellors who have been in practice for a minimum of two years and must have experience as a practicing supervisor in the age group they will be supervising/delivering/assessing.
Information on staff qualifications and experience will be scrutinised at the qualification approval stage.
How to assess
Each individual Unit specification gives detailed information on the Evidence Requirements and approaches to assessment for each Unit.
Assessment will allow candidates to enhance their own practice. The use of classroom based peer group-work and the maintenance of a reflective journal across the three units is recommended.
There are opportunities to integrate assessment of units Counselling Supervision: Introduction and Counselling: Theoretical Models and Approaches in Professional Clinical Supervision.
Counselling Supervision: Practice embeds the following requirements; Minimum of 40 hours logged counselling supervision practice; Minimum of 10 minutes logged consultative supervision; Minimum of one 10 minute recording of counselling supervision practice, transcribed with process comments.
Where can you take this course?
Qualification Structure
Group Award code: GR0F 51 (16 SCQF credit points)
The PDA in Counselling Supervision at SCQF level 11 consists of 3 mandatory Units.
| Unit code | Unit title | SQA credit | SCQF credit points | SCQF level |
| --- | --- | --- | --- | --- |
| J3HJ 37 | Counselling Supervision: Introduction | 1 | 8 | 10 |
| J3HK 37 | Counselling: Theoretical Models and Approaches in Professional Clinical Supervision | 1 | 8 | 10 |
| J3HL 38 | Counselling Supervision: Practice | 2 | 16 | 11 |
Group Award Specification