PDA Strategies to Facilitate Inclusive Learning and Work at SCQF level 9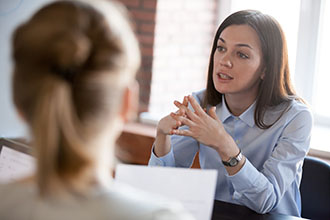 Professional Development Awards (PDAs) extend or broaden professional or vocational skills and are linked to National Occupational Standards and relevant legislation where appropriate. The PDA in Strategies to Facilitate Inclusive Learning and Work at SCQF level 9 covers the following skills:
How to devise strategies for change which facilitate inclusiveness in context and which reduce and overcome barriers to learning and working.
How to undertake effective assessments of learners' and/or employees' additional support needs.
How to write reports that meet the relevant standard in relation to the Disabled Students' Allowance, or its equivalent, that is required by, for example, the Students Award Agency in Scotland.
This qualification covers areas such as facilitating inclusive learning and working, and implementing inclusiveness through needs-led assessment.
This qualification is available through colleges. It has been designed to be delivered as a taught course and will normally be available as a combination of workshops and self-directed study.
Use the tabs below to open each section individually. Alternatively you can show allhide all the sections.
Why deliver this qualification
The PDA in Strategies to Facilitate Inclusive Learning and Work at SCQF level 9 was initially developed in partnership with the college sector and other key stakeholders. It was designed to meet the CPD needs of lecturers in relation to the different aspects of diversity within a learning context. It has since been revised with the context being extended to include working environments.
It will help organisations subject to the Public Sector Equality Duty to provide opportunities for staff to develop inclusive learning and/or working strategies for learners and/or employees, meet skills gaps and provide continuing professional development for staff who plan, manage and deliver all service provision.
The unit-based structure aids timetable flexibility. Units are typically 40 hours of learning and they can be delivered on a full-time or part-time basis.
Who does this qualification suit
The target audience is those in work in contexts where there is a requirement to comply with the Equality Act 2010. Candidates will possess a recognised teaching qualification, for example TQ (FE) or PDA for teaching in further education, or will be practitioners who are actively involved in assessing the additional support needs of individuals with disabilities and have a role in developing strategies to meet identified needs.
Other appropriate staff roles include human resource, recruitment, facilities, student services and marketing, training providers and staff involved in supporting, mentoring, coaching, training and developing work colleagues or other staff.
Access
Entry is at the discretion of the centre, although candidates will need access to a workplace and will have to be in a role that provides opportunities to gather and produce evidence of supporting individuals with the protected characteristic of Disability. Candidates are expected to have completed or be working towards a relevant qualification at HNC level or above.
Progression
Learners will have the opportunity of progressing to other PDAs such as the PDA: Advancing Equality and Diversity through Inclusiveness at SCQF level 9 (GM11 49.)
Approval
Centres interested in offering this qualification are required to come forward for approval and should contact SQA's Business Development Team for guidance.
Assessors and verifiers must be able to meet SQA's general requirements for technical/occupational competence as outlined in the Systems and Qualification Approval Guide. The specific delivery requirements are set out in the group award specification (arrangements document).
How to assess
Each individual unit specification gives detailed information on the evidence requirements and approaches to assessment for each unit.
Each unit is assessed separately.
Where can you take this course?
Qualification Structure
Group award code: GR0P 49 (24 SCQF credit points)
Structure
The PDA in Strategies to Facilitate Learning and Work at SCQF level 9 consists of 2 mandatory HN units:
Implement Inclusiveness through Needs-led Assessment at SCQF 9 (J1NY 36)
Facilitate Inclusive Learning and Working at SCQF 9 (J1P0 36)
Group Award Specifications