PDA Leadership and Change SCQF level 8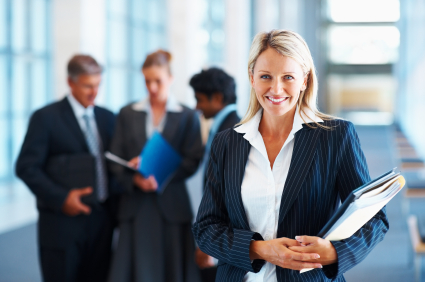 Professional Development Awards (PDAs) extend or broaden professional or vocational skills and are linked to National Occupational Standards.
The PDA in Leadership and Change (SCQF level 8) covers areas such as leadership at work and planning, leading and implementing change.
The PDA in Leadership and Change at SCQF level 8 equips candidates to consider change in the workplace and ensure that they and their organisations are able to deal with it efficiently and effectively.
This qualification is available through a growing number of colleges, training providers and universities around the world.
Use the tabs below to open each section individually. Alternatively you can show allhide all the sections.
Why deliver this qualification
Professional Development Awards (PDAs) have been developed by SQA in partnership with colleges, universities and industry — so employers recognise that they provide sound evidence of ability.
The unit-based structure supports flexible delivery. A unit is typically 40 hours of timetabled learning.
The PDA provides progression routes to further study (see Progression).
Who does this qualification suit
The PDA in Leadership and Change (SCQF level 8) is intended for managers, especially team leaders with responsibility for leading or managing change. It would also be suitable for managers aspiring to this role.
The PDA in Leadership and Change is suitable for candidates who would normally be in a situation where they have, or expect to have in the future, some management responsibility over a team. It could also suit adult returners to education or candidates in employment who wish to enhance their career prospects.
Entry requirements
There are no specific recommended entry requirements for the PDA in Leadership and Change at SCQF level 8. Entry to the programme will be at the discretion of the centre. Candidates would normally be in a situation where they expect to undertake some management responsibility within a team in the future or already have some such experience.
It would, however, be beneficial if candidates had good written and oral communications skills.
Progression
The PDA in Leadership and Change (SCQF level 8) may allow learners to progress to other SQA PDAs in Management
This PDA will fully meet the management education needs of some candidates who would not wish to undertake further awards. It is hoped, however, that this PDA will provide an opening for all successful candidates to enhance their professional development after completing the award.
Approval
Centres with devolved authority for approval should use their own internal approval process.
Centres without devolved authority will need to come forward for approval and should contact SQA's Business Development Team for guidance.
Assessors and verifiers must be able to meet SQA's general requirements for technical/occupational competence as outlined in the Systems and Qualification Approval Guide.
How to assess
Each individual unit specification gives detailed information on the Evidence Requirements and approaches to assessment for each Unit.
The qualification consists of two practical Units and has been designed to suit candidates who are employed or have previous work experience. Candidates will be supported by a qualified assessor and can work through their qualification at their own pace. However, it is likely that assessment plans agreed between assessor and candidate will include target dates for completion of specific parts of each Unit.
Ongoing course assessment will apply.
Where can you take this course?
Qualification Structure
PDA in Leadership and Change (SCQF level 8)
Group Award code: GT25 48 (16 SCQF credit points)
PDA in Leadership and Management at SCQF level 8 consists of 2 mandatory units.
For further information on the structures and units of these qualifications please refer to the Group Award Specification document.
Group Award Specification