Xiangyu Song's journey from SQA Advanced Diploma in China to Degree in the UK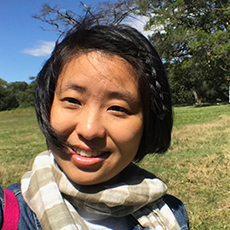 Xiangyu Song's journey started with an SQA Advanced Diploma in Business in China, which allowed her to get entry to an undergraduate degree course in Business Administration at a UK university.
Why did you choose the SQA Advanced Diploma in Business Course?
I chose my course because I wanted to improve my language proficiency and obtain adequate knowledge and skills before studying for a business-related major at a UK university.
This course impressed me with its comprehensive curriculum design for both knowledge-building and student engagement, which prepared me well for my higher education in the UK. Besides, the SQA Advanced Diploma faculty at Beijing International Studies University had been very responsible and supportive throughout the whole teaching period.
How was your overall experience?
My overall SQA Advanced Diploma experience was exceptional. This programme offered me a great transition to studying with confidence. After completing my SQA Advanced Diploma in Business in 2009, I was offered a place to study at Middlesex University and awarded a partial academic scholarship. My final year of undergraduate study at Middlesex University was filled with inspirational learning experience and academic progress, and I earned my BA degree with Upper Second Class Honours in Business Administration in June 2010.
Xiangyu Song is now going on to study a master's degree in New Zealand.
Learn more about SQA Advanced Certificates and Diplomas or contact us to find out where SQA Advanced Diplomas are available in your area.
Note: The qualification achieved by Xiangyu Song was an SQA HND in Business. In March 2018, SQA changed the name of their HN qualifications whereby the SQA HND is now known, outside of Scotland, as the SQA Advanced Diploma. The SQA Advanced Diploma retains the same features of the HND in terms of the qualification aims, design principles, content and assessment standards.