Boys & Maughan and Law Training Centre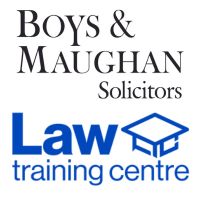 SQA accredits a network of approved training providers offering our conveyancing and probate law qualifications to industry. Read on to hear from Boys and Maughan, a Legal 500 firm with a multi award winning conveyancing team who partnered with Law Training Centre, on their experience of upskilling staff with SQA/CLC qualifications, their partnership with Law Training Centre and keeping up with industry trends.
Ensuring staff are the best in their field
Boys and Maughan, a prominent law firm based in Kent, has been serving its clients in the field of conveyancing for over two decades. Richard, an experienced conveyancer with 22 years of experience, leads a dedicated team of 62 professionals in this domain, accounting for 65-70% of the firm's workload. The firm operates across six locations in Kent, emphasising its commitment to local service and expertise.
Partnership with Law Training Centre
Approximately six to seven years ago, Boys and Maughan recognised the need to provide its staff with specialised training in conveyancing law. Many of their employees came from diverse academic backgrounds, including history and politics, with limited legal experience. Although they had acquired valuable practical knowledge within the firm, it was essential for them to grasp the technical aspects of conveyancing law.
The decision to partner with Law Training Centre stemmed from the centre's ability to offer tailored courses that met the specific needs of conveyancers. Law Training Centre's courses provided comprehensive instruction and mentorship. Moreover, Law Training Centre's personal touch and local presence stood in contrast to remote learning options. This enabled employees to balance their work commitments with their studies effectively.
Qualifications Pursued
The majority of Boys and Maughan's conveyancing professionals pursue Council for Licensed Conveyancer (CLC) courses. The qualifications are developed in partnership with, and jointly awarded by the Scottish Qualifications Authority (SQA). The diplomas are specific to practice of property law and probate practice for England and Wales.
Given the diplomas' focus on property law and probate, these courses are highly relevant to their roles, ensuring that they acquire knowledge directly applicable to conveyancing law. Specifically, they undertake Level 4 and Level 6 courses in conveyancing law and practice to enhance their expertise.
Commenting on the types of qualifications his staff pursue, Richard said: "If we train anybody in my department, we tend to put them on CLC courses because it's very specific. If I was qualifying again, I'd do the licenced conveyancer's course because I'm a conveyancer, so I'm not going to do any other area of law. That's tailor-made and it's much more specific, rather than having the general law that you might do otherwise. With the CLC everything is much more honed towards conveyancing."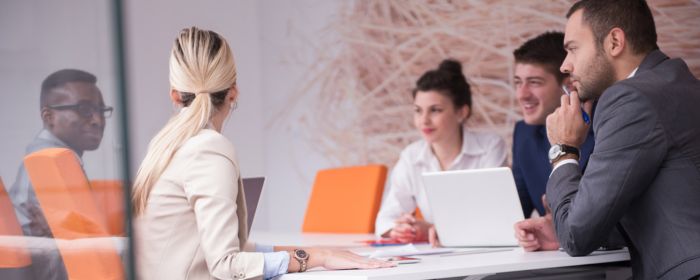 Support for Employee Development
Boys and Maughan is dedicated to supporting its employees throughout their study journey. Staff members are granted study leave and days off to accommodate exam schedules. The firm also provides financial assistance, covering course fees through loans. While some employees have their course expenses fully covered, others contribute partially or wholly.
Discussing the support provided to employees at Boys and Maughan, Richard said: "If they want some time off to study, they can. Many do it in their own time, which is great for us. But we do give time off to study if they need it, such as days off for exams and study days and things like that."
The learners are also well supported by their learning provider. "With Law Training Centre, they've got someone on hand to help them. When I did mine 20 years ago, it was a bit different - there was nobody on hand to sit and talk to. There was nobody at the end of the phone. It was a case of submitting your assignments and getting a mark back, and that was it. They did do training days, but that's something Law Training Centre does much more regularly."
Benefits of Specialised Qualifications
The decision to invest in these qualifications has yielded multiple benefits for Boys and Maughan. Firstly, it has streamlined the training process, saving valuable time and improving productivity. Furthermore, learning with legal professionals from other firms allows learners to build their network, a rare opportunity in the largely desk-bound world of conveyancing. The investment in employee development also enhances staff morale and fosters personal growth.
Commenting on the time saving benefits of the courses, Richard said: "Yes, it certainly improves output and saves us training time." Richard described it as akin to doing CPD before someone has qualified. "They're learning constantly."
Richard also spoke about the industry specific benefits of the courses: "That qualification just gives you the extra edge. It's worth us investing the time and money in the staff to make them better at what they do. Ultimately, they provide a much better service to their clients because they have a much wider knowledge base."
Current and Future Endeavours
Currently, five staff members are undertaking diploma programs, with plans to expand the initiative. Several members paused their studies during busy periods but are now eager to resume. Additionally, the firm recently welcomed new staff members and hopes to enrol them in the programme next year.
Alignment with Organisational Needs and Industry Trends
The legal industry is ever evolving, with new challenges emerging constantly. To stay ahead, it is crucial for Boys and Maughan to remain up to date with legal developments. Law Training Centre accommodates this need by ensuring that its training programmes align with current industry demands. As part of their Continuous Professional Development (CPD) obligations, employees are constantly learning and adapting to changes, such as those related to money laundering and environmental law. "There's always a reason for us to keep on pushing people to learn."
There are also practical benefits. Employees can learn the basics of the job before they commence their studies. "Once they've learned the basics of the job, they then need to learn the technical part, and that's what these courses enable them to do. Then that builds their confidence to do the job. Rather than looking at something and not really knowing what they're looking at, they tend to have a much better idea of what they're doing."
Future Plans for Professional Development
Looking ahead, Boys and Maughan plans to continue working closely with Law Training Centre to empower its staff. Richard's role within the firm is evolving as well; he is shifting towards a more hands-on training approach. The firm's goal is to ensure that its employees are the best in their field, and Law Training Centre's qualifications are a key component in achieving this objective.
Boys and Maughan's collaboration with Law Training Centre to provide the CLC has proven to be a strategic investment in employee development. By providing a specialised qualification, the firm has not only enhanced its conveyancing expertise but also strengthened staff morale and improved overall productivity. This commitment to professional growth ensures that Boys and Maughan remains at the forefront of the legal industry, ready to address the evolving needs of its clients and the ever-changing legal landscape.
Produced by Farrer Kane & Co on behalf of Law Training Centre.