HNC Computing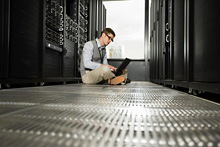 The HNC Computing award is designed to offer candidates academic and technician training leading to the skills necessary to design, implement and support IT systems in a vast range of industries.
The candidates will develop a range of contemporary vocational skills (eg technical computing skills) relating to the use and support of IT systems.
The award provides a flexible curriculum to meet the needs of candidates in employment, recognising their existing experience and skills and will prepare students for progression to further study in Computing or a related discipline.
Use the tabs below to open each section individually. Alternatively you can show allhide all the sections.
Who does this qualification suit
The HNC Computing course aims to equip students with the skills leading to a variety of employment opportunities such as in an IT/Computing-related post at technician level (technical support position or junior software development role).
Where can you take this course?
Group Award Specification
Qualification Verification Summary Reports