HNC Social Services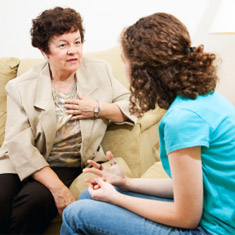 The HNC in Social Services (SCQF level 7) will equip candidates to work effectively in a range of care settings with a variety of service users. Learners will gain an understanding of the values and principles of social care and will learn how to integrate those values with the necessary skills and knowledge. Areas covered include care in contemporary society, leadership, health wellbeing and safeguarding, lifespan development theoretical approaches, promoting health, safety and security in the work setting, developing your practice through reflection and learning, promoting effective communication, and care practice.
Use the tabs below to open each section individually. Alternatively you can show allhide all the sections.
Alternative assessment guidance
The following optional guidance can be used to support delivery and assessment as an alternative to the approaches outlined in the Group Award / Unit specification.
Why deliver this qualification
The HNC in Social Services at SCQF level 7 offers a variety of optional Units so learners can choose Units which reflect their job roles. Units can also be followed on a stand-alone basis to satisfy continuous professional development (CPD) requirements.
The qualification is designed to meet the needs of employers, hence the inclusion of National Occupational Standards (three mandatory SVQ Units).
The HNC can be delivered on a full-time, part-time, and partly open learning basis.
The Unit-based structure supports flexibility. A Unit is typically 40 hours of timetabled learning.
This HN provides progression routes to further study (see Progression).
Who does this qualification suit
The HNC in Social Services at SCQF level 7 is suitable for people who work in any setting where care and support is being provided for individuals and groups. This can be residential or day-care settings, home care, community or youth justice projects, or mental health projects.
Learners who are employed would normally be in workplaces as described above. The HNC is also very suitable for people who want to learn about care and seek employment in this sector after achieving the award.
Access
Access is at the discretion of each centre. However, learners should have an understanding that care values and communication skills are essential for good care delivery.
It is preferable, but not essential, that candidates have some experience of care work ¿ but not necessarily paid employment.
Progression and employment
The HNC Social Services may assist learners to articulate into second year of a range of BA degree programmes, or the planned PDA Residential Child Care at SCQF level 9. Learners need 120 credits at level 7 in order to progress to level 8.
Higher National qualifications also provide the knowledge and understanding required for related Scottish Vocational Qualifications (SVQs). For example, SVQ 3 Social Services and Healthcare and SVQ 3 Social Services (CYP).
Approval
Centres with devolved authority for approval should use their own internal approval process.
Centres without devolved authority will have to come forward for approval and should contact SQA's Business Development Team for guidance.
Assessors and verifiers must be able to meet SQA's general requirements for technical/occupational competence as outlined in the Guide to Approval.
How to assess
Each individual Unit specification gives detailed information on the Evidence Requirements and approaches to assessment for each Unit.
Assessment support packs are available for the mandatory HN Units in this qualification.
Where can you take this course?
Qualification Structure
Group Award code: GK89 15 (min 96 SCQF credit points)
HNC Social Services at SCQF level 7 consists of 8 mandatory Units (68 SCQF credit points), 1 mandatory optional Unit (8 SCQF credit points) and 3 optional Units (24 SCQF credit points).
Group Award Specification
Qualification Verification Summary Reports