HND Green Technology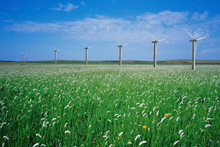 The HND Green Technology has been designed for this emerging sector as governments and industries work to address climate change. It will provide candidates with technical and scientific knowledge, understanding and skills in the development and use of sustainable technologies and renewable resources in rural areas.
Use the tabs below to open each section individually. Alternatively you can show allhide all the sections.
Candidate Information
The HND Green Technology has been designed for this emerging sector as governments and industries work to address climate change. It will provide candidates with technical and scientific knowledge, understanding and skills in the development and use of sustainable technologies and renewable resources in rural areas. Find out more
Group Award Specification