HNC/HND Petroleum Engineering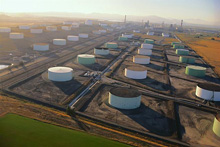 The HNC/HND Petroleum Engineering has been designed to provide a broad-based, multi-disciplinary, petroleum exploration, production and environmental qualification which will allow candidates to progress to higher education and to advance their career.
Use the tabs below to open each section individually. Alternatively you can show allhide all the sections.
Candidate Information
HNC/HND Petroleum Engineering
The HNC/HND Petroleum Engineering has been designed to provide you with a broad-based, multi-disciplinary, petroleum exploration, production and environmental qualification which will allow you to progress to higher education and to advance your career...
Find out more about the HNC
Find out more about the HND
Group Award Specification