SQA Connect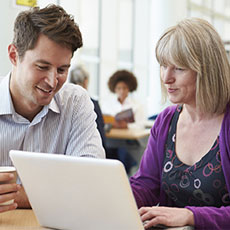 SQA Connect is our online portal for SQA approved schools, colleges, employers and training providers (centres) to access a range of services that provide delivery and operational support for our qualifications.
SQA Connect is the main point of interaction between centres and SQA, providing:
Candidate Services
Results Services
NQQA (National Qualification Quality Assurance)
NAR (National Assessment Resource)
An improved version of SQA Connect launched in May 2017.
If you have any questions about the new SQA Connect, you might find the answers in our homepage guide and Q&A documents below:
Looking for an SQA Connect account?
The process for Centres involves:
Centres completing a User Access Agreement form
Centres nominating an SQA Connect administrator (they'll be responsible for managing the centre's accounts).
SQA Connect will set up the administrator account and confirm details by e-mail.
Please return your agreement by:
Email: sqaconnect@sqa.org.uk
Or by post to:
SQA Connect
3rd Floor
The Optima Building
58 Robertson Street
Glasgow
G2 8DQ