Creative Arts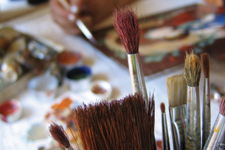 Our National Qualification in Creative Arts provides an opportunity for learners to experience a range of creative art forms, and to explore and express personal thoughts and ideas through creative work. Learners gain an understanding of the creative arts, and experience the links between ideas, creativity, use of techniques, processes, materials, media and technology, and the final creative work produced.
Available at the following level:
See also:
Where can you take this course?