PDA Health and Social Care: Administration of Medicine SCQF level 7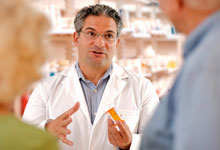 This Professional Development Award (PDA) in Health and Social Care: Administration of Medicine at SCQF level 7 is a new qualification which has been designed to meet the requirements of social service workers who are in a job role where they assist in or administer medication to individuals.
The PDA is also designed to provide Continuing Professional Development (CPD) for employees who are currently in a role where they administer medicine.
This qualification is available through colleges and training providers.
Use the tabs below to open each section individually. Alternatively you can show allhide all the sections.
Why deliver this qualification
The PDA in Health and Social Care: Administration of Medicine is a new qualification which provides knowledge and skills to those who administer medicine, and also provides CPD opportunities for those who have to demonstrate that they have updated and maintained their practice. The qualification has links to SVQs in Health and Social Care at levels 3 and 4.
Who does this qualification suit
The target audience for the PDA in Health and Social Care: Administration of Medicine includes the following groups:
those who are involved in administering medication in social services and related settings
residential care workers
support workers and day care workers in services for older people, children and young people, mental health, care at home and housing support
personal assistants
Access
Entry is at the discretion of the centre. However, candidates should be actively involved in the administration of medication to individuals as part of their job role and function.
Progression
There are links from the Units of this PDA to the SVQ in Health and Social Care at level 3 and 4. Further information is contained in the Arrangements document.
Approval
Centres with devolved authority are eligible to seek approval through their own internal approval process.
Centres without devolved authority will have to come forward for approval and should contact the Business Development Team for guidance.
Assessors and verifiers must be able to meet SQA's general requirements as outlined in the guide to approval.
How to assess
The PDA in Health and Social Care: Administration of Medicine will be assessed holistically and Evidence Requirements will consist of a combination of off-the-job and work-based learning. Assessment arrangements will be agreed between the candidate and assessor and will take account of factors such as candidate workload and availability.
Where can you take this course?
Qualification content and delivery tools
Information about the qualification(s)
National Occupational Standards
Unit information for this qualification is available on our Unit Search.
Unit(s) and delivery tools
Group Award code: G9V5 47 (16 SCQF credit points)
SCQF level: 7
Structure
The PDA is achieved on the successful attainment of two mandatory Units.
Information about delivery, assessment, quality assurance and support material
Group Award Frameworks
Candidate Guidance and Portfolio
Arrangements documents
Any other information
A Teaching and Learning pack will be available to allow candidates to undertake the learning required for the PDA through self motivated or supported delivery. This pack contains exercises, tasks and handouts which are designed to enable candidates to check and affirm their learning at regular intervals throughout the process and will also provide them with a resource bank of information and sources of reference.