HNC Healthcare Practice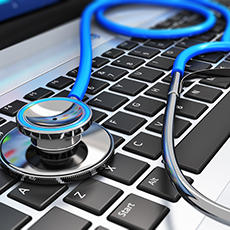 Higher National Qualifications provide practical skills and theoretical knowledge that meet the needs of employers. The HNC in Healthcare Practice (SCQF level 7) is aimed at providing a specific qualification for those wishing to enter the NHS workforce at career framework (CF) level 3 of the NHS CF in clinical roles. The HNC Healthcare Practice will provide the skills and knowledge demanded in a modern working environment.
The HNC has been designed to meet the requirements of the CF level 3 roles in clinical areas. The HNC has nine mandatory units, covering a set of skills and competences across all potential occupational areas, along with team working and transferrable skills.
Successful completion of the HNC meets the requirement for entry into a number of undergraduate programmes. As well as entering employment at CF level 3, the HNC will allow candidates to articulate with advanced standing to Year 2 of designated degree programmes in healthcare practice.
This qualification covers areas such as Safe Working Practice for Care, Therapeutic Relationships, and understanding behaviour. It also covers clinical skills for practitioners, and the human body in health and illness, and explores mental health.
This qualification is available through colleges and training providers. Typically, an HNC takes one year to complete.
Use the tabs below to open each section individually. Alternatively you can show allhide all the sections.
Alternative assessment guidance 2021-22
Why deliver this qualification
Higher National qualifications have been developed by SQA in partnership with colleges, universities and industry ¿ so employers recognise that they provide sound evidence of ability.
The unit-based structure supports flexibility. A unit is typically 40 hours of timetabled learning.
All units in this qualification are mandatory.
This HN provides progression routes to further study (see Progression).
Who does this qualification suit
The HNC is suitable for a wide range of candidates including:
school leavers
adult returners to education
individuals in employment who wish to enhance their career prospects
people who wish to start their own business
Access
As with all SQA qualifications, entry is at the discretion of the centre. Examples of formal entry qualifications include:
appropriate groupings of National Units
any two National Qualifications at Higher, together with three Standard Grade passes at 3 or above
an SVQ at Level 2 or 3 in a relevant area
relevant work experience
Different combinations of relevant National Qualifications, vocational qualifications and equivalent qualifications from other awarding bodies may also be acceptable.
Progression and employment
The HNC Healthcare Practice continues the healthcare based articulation pathways put in place with the HNC Care & Administrative Practice. Increasing numbers of candidates have been articulating to year 2 of the undergraduate nursing programmes in Scottish universities. However, it must be emphasised that this is not a guaranteed articulation route, it depends on candidates meeting the criteria for each individual HEI.
Approval
Specific Delivery Requirements
Centres already offering HNC Care and Administrative Practice will receive desktop approval for the new HNC Healthcare Practice.
Centres interested in offering this qualification must come forward for approval, and should contact SQA¿s Business Development Team for guidance.
Assessors and verifiers must be able to meet SQA¿s general requirements for technical/occupational competence as outlined in the Systems and Qualification Approval Guide. The specific delivery requirements are set out in the Group Award Specification (arrangements document).
How to assess
Each individual unit specification gives detailed information on the Evidence Requirements and approaches to assessment for each unit.
Ongoing course assessment will apply.
Where can you take this course?
Qualification content and delivery tools
Current
Qualification Structure
Group Award code: GR4N 15 (96 SCQF credit points)
HNC Healthcare Practice at SCQF level 7 consists of 9 mandatory Units (96 SCQF credit points).
Group Award Specification
Qualification Verification Summary Reports
Lapsing
The Group Award for HNC Care and Administrative Practice has been replaced and has entered into its lapsing period.
The finishing date for this qualification is 30 July 2022.
Centres should note that when a Group Award is entered into its lapsing period, the following will apply:
the Group Award will be deleted from the relevant catalogue.
the Group Award Arrangement document will remain until the qualification reaches its finish date at which point it will be removed form SQA website and archived.
no new centres may be approved to offer the Group Award.
centres should only enter candidates whom they expect to complete the Group Award during the defined lapsing period of 3 years (HNC) and 4 years (HND).
Qualification Structure
HNC Care and Administrative Practice SCQF level 7
Group award code: GL7W 15 (96 SCQF credit points)
The structure of the HNC Care and Administrative Practice SCQF level 7 is seven mandatory units totalling 7 credits. These units must be undertaken before branching to either Route 1 Clinical or Route 2 Non-Clinical.
Both Route 1 and 2 each have mandatory optional units totalling 5 credits which must be achieved for the 12 credit HNC award and a total of 96 credit points.
Group award specification