NC Greenkeeping: An Introduction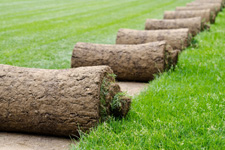 National Certificates (NCs) are practical qualifications designed to equip learners for further study or to gain employment. The National Certificate in Greenkeeping at SCQF level 4 develops both knowledge and technical skills, with an emphasis on practical delivery.
National Certificates are designed for full-time delivery over one year (or part-time over two years) and are available in colleges.
Use the tabs below to open each section individually. Alternatively you can show allhide all the sections.
Why deliver this qualification
NCs bridge the progression gap from school attainment to HN and other study. They are suitable for school leavers and those seeking a route back into study at non-advanced level. They are trusted qualifications having been developed by practitioners with the support of the sector skills councils.
Successful completion of this NC would enable a candidate to progress to the National Certificate in Greenkeeping at SCQF level 5.
This qualification could be offered using a blended learning approach. The majority of outcomes rely on the learner developing practical performance skills in the presence of centre staff. However a blended approach which includes online learning would encourage part-time study by those already in employment.
Who does this qualification suit
The National Certificate in Greenkeeping: An Introduction at SCQF level 4 is a basic introduction to the sector, and is primarily intended to give school leavers some practical experience and the possibility of progressing to further study.
Access
There are no specific mandatory entry requirements for this award. Although entry is at the discretion of the centre, an interest in greenkeeping would be beneficial, as would an interest in the environment, sustainability and conservation.
Recommended entry requirements are indicated in each Unit specification. Candidates who have completed the Skills for Work: Rural Skills C239 10 award may also wish to continue studying at this level (SCQF level 4).
It is anticipated that candidates will be able to demonstrate Core Skills at Access 3 in Communication and Numeracy.
It is recommended that learners with no formal qualifications are offered an interview where they can gain an insight into the course content and structure.
Mature adults with no formal qualifications may be given entry to the course at the discretion of individual centres.
Progression
On completion of the NC in Greenkeeping: An Introduction at SCQF level 4, learners will be in a stronger position to move to further study (eg NC in Greenkeeping at SCQF level 5).
Approval
Centres with devolved authority for approval should use their own internal approval process.
Centres without devolved authority will have to come forward for approval and should contact SQA's Business Development Team for guidance.
Assessors and verifiers must be able to meet SQA's general requirements for technical/occupational competence as outlined in the Guide to Approval.
How to assess
Assessment is intended to be both practical and theoretical in nature although the emphasis in all Units will be on practical delivery.
Where can you take this course?
Qualification content and delivery tools
Qualification structure
Group Award Code: GF6X 44
SCQF level 4
NC Greenkeeping at SCQF Level 4 (549 KB)
This National Certificate in Greenkeeping has seven mandatory Units at SCQF level 4 and four optional Units (from a choice of 18) at SCQF levels 3, 4 and 5.
Offer this qualification