NPA Professional Computer Fundamentals SCQF level 6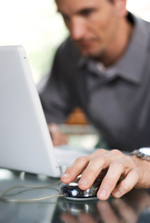 The National Progression Award (NPA) in Professional Computer Fundamentals at SCQF level 6 provides learners with skills that they will need for employment or further study.
NPAs are designed for full-time or part-time delivery and are often used for continuing professional development (CPD) for those in employment or as introductory level courses for those wishing to progress to a full-time NC or HNC.
This qualification is widely available in FE colleges.
Qualification structure
How to assess
The order of delivery of the Units is at the discretion of the centre. However, a recommended approach would be to be to start with Network Fundamentals, moving on to Security Fundamentals and finally Server Administration Fundamentals. This matches the order as recommended by Microsoft.
Each Unit currently maps to a Microsoft Technology Associate exam. Details of the Microsoft Technology Associate exams can be found at the following address: http://www.microsoft.com/learning/en/us/certification/mta.aspx
At present the Units map to the following exams:
SQA Unit - Relevant Microsoft Exam
Network Fundamentals - Exam 98-366
Security Fundamentals - Exam 98-367
Server Administration Fundamentals - Exam 98-365
It is hoped that centres deliver these Units and put their candidates through the relevant Microsoft exam to give them a worldwide recognised professional vendor qualification. These Microsoft exams can be delivered by a centre via the Certiport testing system (www.certiport.com).
Centres not already delivering exams via Certiport would have to become an approved Certiport testing centre prior to being able to offer these exams.
Where e-assessment is used, centres must consider how they will ensure the authentication of candidate evidence. This can be achieved through a variety of methods such as discussion, video or an approved employer or other responsible person who can verify the candidate work.
Qualification Verification Summary Report
Deliver this qualification
Thinking of working with us?
Existing customer?
Where can you take this course?
Why study this qualification
This NPA is designed for:
full-time NC students on Computing frameworks
part-time learners in who are in employment
evening class programmes
employers
Access
While entry is at the discretion of the centre, it would be an advantage if candidates had an interest and an understanding of professional IT requirements. It would also be useful if candidates had qualifications at SCQF level 5 — or similar appropriate qualifications and experience.
The following are simply recommendations and should not be seen as a definitive or prescriptive list of entry requirements. The purpose is simply to give guidance on the selection of suitable candidates.
The recommended minimum Core Skills entry profile for the NPA Professional Computer Fundamentals at SCQF level 6 is:
Communication SCQF level 5
Numeracy SCQF level 5
Information and Communication Technology (ICT) SCQF level 5
Problem Solving SCQF level 5
Working with Others SCQF level 5
Employment and progression
Successful candidates will be able to apply for entry level jobs in:
network administration
server administration
security administration
identity and access
management
desktop deployment
desktop support
This NPA can lead on to the Microsoft Technology Associate qualification, which is a required part of the Microsoft Apprenticeship Programme.
It will also allow progression to the Microsoft Certified Professional Qualifications that are available at HN level.
Qualification structure
Where can you take this course?