SVQ Sport and Active Leisure: Operational Services SCQF level 5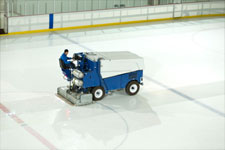 This SVQ is based on the National Occupational Standards (NOS) set and published by the Sector Skills Council for the sector, Skills Active.
The standards provide an accurate and detailed definition of what candidates must know, understand and be able to do. This SVQ will enable those working in this sector to develop the knowledge and skills required to demonstrate competence in their job role.
Use the tabs below to open each section individually. Alternatively you can show allhide all the sections.
Approval
Centres interested in offering this qualification should come forward for approval and contact SQA's Business Development Team for guidance.
Assessors and verifiers must be able to meet SQA's general requirements for technical/occupational competence as outlined in the Systems and Qualification Approval Guide. The specific delivery requirements are set out in the Assessment Strategy.
Where can you take this course?
Qualification content and delivery tools
Information about the qualification(s)
Qualification Structure
National Occupational Standards
Information about delivery, assessment, quality assurance and support material
Assessment strategy
Assessor's guidelines
Candidate Guidance and Portfolio
Useful links