Changing Lives
Martin Gates
Martin is Quality Auditor at Macrae Edinburgh. He has been with Macrae's for four years, and studied SVQ Level 3 in Food and Drink Operations.
"I started at Macrae's four years ago as a General Operator in the factory and a few weeks in I joined the technical department as a Quality Auditor. After a couple of years working here the SVQ representative visited the site to see if anyone was interested in studying for an SVQ and I put my hand up to start the training.
"I studied SVQ Level 3 in Food and Drink Operations. Since doing the SVQ qualification I feel that I know more about how things work in the food and drink industry and I'm better prepared for doing my job."
Jamie Sweeney
Not only does Jamie Sweeney have to contend with a demanding HNC in Working with Communities and a commitment to a two-day work placement each week, while volunteering with a local youth project in Drumchapel; he is also the main carer for his two younger siblings and manages to fit in work at McDonalds to provide for his family. Jamie's tutors have noted his strong academic performance and believe he has great academic potential, producing work of a very high standard.
Jamie plans to go on to university, to obtain a degree in the field of community learning and development.
Find out more about the HNC in Working with Communities and other Health and Social Care qualifications.
Kirsty Bell and Megan O'Mailley

Scottish competitors triumphed with a record haul of medals at this year's Worldskills UK National Skills Competition Finals. Kirsty Bell and Megan O'Mailley from City of Glasgow College won a gold medal for visual merchandising.
The Skills Show, part of Find a Future which took place from 13 to 15 November 2014 at the NEC Birmingham, is the nation's largest skills and careers event. The show hosts the WorldSkills UK National Skills Competition Finals which are designed to reward real talent and drive up levels of expertise in apprenticeships, skills and further education.
---
Cameron Swanson
Cameron Swanson was an outstanding student. He gained five Highers all As, and five Advanced Highers, again all As; including Applied Mathematics: Mechanics, a subject not taught in any school in the local authority. He gave up lunchtimes to help other young people with reading and social skills, leading a Paired Reading team, which was recognised with a Diana Award and a Big Society Award. A modest, unassuming young man with a steely determination to achieve and to make his community a better place, Cameron is now reading Mechanical Engineering at Strathclyde University
---
Cheryl Campbell
Jackson Mills Associates Ltd, Glasgow

When a visiting project manager for a local company visited her first year class to give a talk on what it takes to succeed in the construction industry, Cheryl Campbell found the inspiration that would drive her future career.
In her fifth year, Cheryl applied for a Modern Apprenticeship at RailCare. She took the news that she was the first female to work on the shop-floor since wartime in her stride. She was keen to get involved and learn from the various departments she worked in during her apprenticeship.
After her apprenticeship, Cheryl successfully applied for an assistant project manager's position and also embarked on a SVQ Level 3 in Management with Jackson Mills Associates Ltd.
The SVQ gave Cheryl the confidence to develop her own management style. She hopes to go on to study the SVQ Level 4 in Management and progress to becoming a project manager in her own right.
---
Ryan Finnigan
Renfrewshire Council, Renfrewshire

From a young age, Ryan Finnigan was fascinated by the construction industry. Watching his father build an extension onto the family home gave him the drive to excel in a number of craft-related subjects at school and eventually saw him start a Modern Apprenticeship in Joinery and Carpentry with Renfrewshire Council.
Ryan has overcome all challenges in a pleasant and positive manner. He successfully achieved his apprenticeship and then an HNC in Construction Management at the City of Glasgow College.
He is currently studying for a Degree in Quantity Surveying, whilst continuing to work part-time with the council.
---
Laura Hillhouse

Oilean (Training and Nurture) Ltd, Midlothian
After leaving school at 16 and working as a hairdresser for seven years, Laura Hillhouse decided it was time for a career change into the care profession.
She successfully completed her Modern Apprenticeship in Health and Social Care at level 2 with Oilean (Training and Nurture) Ltd and now works with Bluebird Care in Midlothian.
Laura is known for building strong relationships with her colleagues and has an excellent rapport with her clients, gaining their trust by showing care and consideration for them, their homes and their individual circumstances.
Laura has recently secured a highly sought-after position at Edinburgh Royal Infirmary and has been told that, after completing a six-month trial period, she will be put forward for her SVQ Level 3 in Health and Social Care; a further step towards her ultimate ambition of becoming a nurse.
---
Spark of Genius, Glengarnock

Spark of Genius at Glengarnock works with children who have social, emotional and behavioural difficulties, which are often so serious and challenging that many educational opportunities are not available or are not appropriate. A focus on sustainability provides a way to address this.
The school is a conversion of redundant office buildings. The aim from the start was to be innovative and to adopt principles of sustainable development, with initiatives that include: a rural skills course, focusing on living and working in harmony with our environment; transforming an acre site at Auchincruive from dereliction into a well maintained garden; working to hospitality qualifications producing school meals; outdoor learning; a construction workshop using recycled materials; the John Muir Award; renting two allotment local plots to grow fruit and vegetables.
Sustainability education and practical activities form an engaging and successful aspect of our educational provision. It has been the one factor that has helped our pupils engage with the wider community and demonstrate that people with difficult backgrounds can be responsible and enthusiastic citizens.
Spark of Genius Glengarnock was recently awarded the EcoSchools Bronze award.
---
Inverclyde Council Community Learning and Development, Greenock

The adult literacies team helps people to develop their literacy skills. Some come to improve their employability prospects. Others want to help their children. Some want to become more active in their local communities, and others to open up the doors to further and higher education.
This small team works with all individually to achieve their goals, with the opportunity to achieve SQA qualifications. In the last few years, the team have worked to increase the range of qualifications they offer "free of charge" from core skills and literacies training for volunteer tutors, to offering a wide range of PDAs, qualifications and staff CPD opportunities.
The list of innovative and flexible learning opportunities they have developed and offered to over 500 learners a year is astounding given that they have the equivalent of six members of staff, and that Inverclyde is one of the smallest local authorities in Scotland.
---
Derek Sonneschien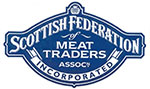 Derek Sonneschien started his journey into the meat industry in 2010 when he 16 years old. Derek was initially enrolled in the "get ready for work" scheme through the Falkirk Employment and training unit within Falkirk council and was placed into Pauls Quality Butchers in Grangemouth to give him work experience. Derek excelled in his role and was delighted when he was informed that Pauls quality butchers were going to employ him and enrol him on the SVQ level 2 Modern Apprentice programme in butchery retail skills.
Derek received quality instruction in butchery skills from his Manager Gordon Richards, and completed his SVQ level 2 Modern Apprentice qualification in August 2012. Derek was also nominated for the Falkirk Council Apprentice of the year in 2012.
Derek was offered a position in a new business, and started working towards SVQ level 3 Modern Apprentice in Specialist Meat And Poultry Skills by completing such tasks as health and safety risk assessment, HACCP monitoring, customer survey, display planning and personal development. Derek also had to display high standards of communication, working with others and problem solving.
Derek tackled all the projects with enthusiasm and provided high quality evidence throughout to achieve each unit with confidence.
At the end of his SVQ, Derek had not only built on his own confidence but had also provided his employer with new ideas and procedures which have improved the overall customer service within the business. His Manager stated that he has been delighted with Derek's development and his approach, to not only his own course, but in the development of the new business.
After successful completion of his SVQ level 3 Modern Apprentice Qualification, Derek was then given the opportunity to work towards the Scottish Federation of Meat Traders "Federation Diploma" which is a prestigious and internationally recognised evidence of quality training and achievement in the Scottish Retail Meat Industry.
Derek has gained many skills throughout his Modern Apprenticeship programme to develop into a confident and mature individual who has a real passion for his profession and an enthusiasm, which can be best described as infectious.