NC Fashion Design and Manufacture SCQF level 6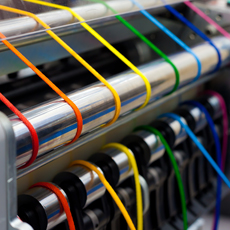 The main objectives of this qualification are to develop understanding and basic skills in the areas of fashion design and garment manufacture. The qualification structure has been devised so that candidates will receive a broad education in both fashion design and manufacture and this is reflected in the qualification title. Candidates will also have an opportunity to undertake a range of specialist units.
The NC in Fashion Design and Manufacture has been developed at SCQF level 6 and will:
enable candidates to develop the basic skills required to seek employment at trainee level in the clothing manufacture, design and retail sectors and/or;
enable candidates to progress to workbased qualifications (SVQs) within the sector and the completion of National Occupational Standards and/or;
prepare candidates to progress to further study at SCQF levels 7 and 8, in particular to HNC/HNDs in fashion design and manufacture.
Qualification structure
Qualification Verification Summary Report
Deliver this qualification
Thinking of working with us?
Existing customer?
Where can you take this course?
Qualification structure
Where can you take this course?