NPA Digital Literacy SCQF level 3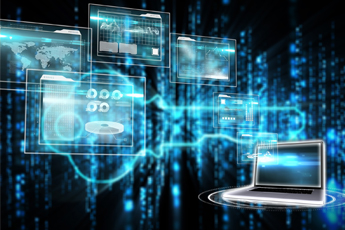 National Progression Awards (NPAs) assess a defined set of skills and knowledge in specialist vocational areas, linked to National Occupational Standards.
The NPA in Digital Literacy at SCQF level 3 is designed to deliver foundation skills in using digital devices, such as computers, tablets and smartphones, to access information and communication services. It aims to build confidence in the use of digital devices and to help learners to fully participate in the networked society.
The NPA develops knowledge and understanding in:
Computer Basics: hardware and software, finding and sharing information, creating and manipulating simple information, and using devices safely, legally and ethically
Digital Skills: identifying different forms of social media, identifying reliable digital information, and using digital devices
Computer Applications: identifying types of computer applications, using applications for personal, educational and vocational purposes, and using local and cloud storage
The qualification is available through schools, colleges and training providers.
Alternative assessment guidance 2021-22
Qualification structure
How to assess
There are two assessments for each Unit ¿ one covering knowledge and one covering skills.
The knowledge assessment is delivered online and marked automatically through SQA SOLAR, so results are provided almost instantly.
The practical skills are assessed via an Assessment Support Pack (ASP). The ASP for Computer Basics is available to download from SQA's secure site. The ASPs for Digital Skills and Computer Applications will be available from December 2015.
An alternative approach to assessment, such as a log or e-portfolio is also acceptable. The Unit specifications give detailed information on the Evidence Requirements and approaches to assessment for the Units.
The delivery of the award is at the individual centre's discretion.
Deliver this qualification
Thinking of working with us?
Existing customer?
Where can you take this course?
Why study this qualification
The NPA is aimed at beginners and is suitable for:
learners who are at school or who may have just left school
mature candidates who may have been out of education for a long period of time
individuals who are currently in employment and wish to obtain a formal qualification
learners who want to study at a pace and style that they determine
employees who want to develop their careers
individuals who are seeking national recognition of their achievements
employers who wish their employees to take part in short continuing professional development courses
Access
This is an entry-level/introductory qualification and learners need not possess any prior SQA qualifications before entering on to the NPA. Entry to the qualification is at the discretion of the centre.
Employment and progression
The range of basic skills offered through the award provide an ideal grounding for learners to progress to other awards, such as NPA Digital Passport and NPA PC Passport, both at SCQF level 4. A detailed progression diagram can be found in the Group Award Specification.
Learners will have enhanced their job prospects having gained the digital skills needed for jobs that require basic IT competency. This award will also be useful for those working in a community context, where community learners are required to learn basic digital skills in order to gain a foothold on the current job market.
Qualification structure
Where can you take this course?